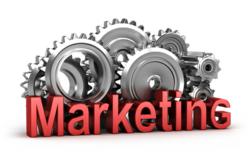 Since the UK government is looking for costs savings, marketing is a good area to start with...
Basingstoke, UK (PRWEB UK) 23 August 2012
The UK business world currently is looking for new ways to reduce their costs, across every industry due to the global downturn. Marketing Quotes feels that few businesses shop around for marketing prices in the same way they would for other outsourced services such as accountancy, legal services or contracted suppliers.
Some national and global businesses are shedding staff in a bid to reduce their overheads, with South Tyneside Council, Sony and Quantas being the latest to announce plans to shed staff in a bid to reduce costs.
Anne Richards (who works for Marketing Quotes) commented 'most people are used to shopping around for car insurance, builders, books, music or most things these days on price comparison sites; but businesses can do the same for marketing. If businesses are using marketing agencies, they can get quotes and ideas in a bid to reduce their marketing spend. Most UK businesses would outsource marketing of some description, whether it is website design, the hosting of their website, paid advertising on Google, PR or any of the many marketing and sales services there are. Some companies use our website to find a marketing company (for a new project), but some do use us to 'shop around' and 'get quotes and ideas'. Maybe businesses can find a better marketing company that can do the work more efficiently for half the price?
Although no official statistics exists for UK marketing spend, various sources have looked at different marketing spends.
The Guardian Newspaper reported the UK is due to spend £5bn on web advertising in 2012.
According to Direct Marketing News (http://www.DMNews.com) 'Marketers will spend $163 billion on direct marketing in 2011, a 5.6% increase compared with last year according to a report released by the Direct Marketing Association on October 2 2011'.
Marcel Blackburn (who also works with Marketing Quotes) added 'since the UK government is looking for cost savings, marketing is a good area to start with. The NHS use marketing for brochures, leaflets, TV adverts etc. along with numerous other government run departments (even the Inland Revenue uses TV advertising). Certainly the government could save considerably on their marketing costs by shopping around, but this also goes for mainstream companies. With marketing, it is not necessarily about getting the cheapest, but there is no point paying the highest price. Norfolk police came under the spotlight for not comparing prices before getting their website re-designed, possibly spending tens of thousands of tax payers money on a website that could have been done much cheaper elsewhere. This went into the pockets of the design agency, who I am sure were not cutting corners to be competitive on public money allocation.
Many businesses fall into the trap of getting into a close working relationship with their marketing companies, which is a tactic used by marketing agencies to retain clients. The danger is that while the working relationship may be good, the costs may be high and since savings need to be found, being conscientious and shopping around is wise in order to get the best marketing at the best possible price.
About Marketing Quotes - Marketing Quotes is a free service to UK businesses, to help them get free advice and quotes from local marketing agencies. Services cover over 30,000 UK marketing companies, telemarketing agencies and PR companies.