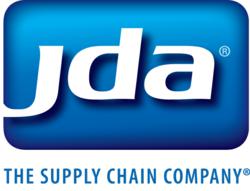 Scottsdale, Ariz (PRWEB) August 28, 2012
Today, the world is dominated by the rise of mobile channels and always-connected consumers who are making purchasing decisions based on price. The travel and hospitality industries have reached a tipping point whereby today's "good enough" approach will leave many organizations behind the curve unless they adapt. Employing innovative price optimization, demand forecasting and revenue management solutions can help companies achieve the right balance between competitive advantage and profitability.
To help organizations address these industry challenges and outperform the competition, JDA® Software Group, Inc. (NASDAQ: JDAS), The Supply Chain Company®, and customer Carlson Rezidor Hotel Group will lead panel sessions and a workshop at the EyeforTravel Travel Distribution Summit North America 2012 Sept. 13-14 at Caesars Palace Las Vegas Hotel & Casino. The keynote panel titled Clash of the Titans will feature JDA customer Fred Deschamps, vice president of global revenue optimization, Carlson Rezidor Hotel Group. In addition, a revenue management panel and lunchtime workshop will feature Suresh Acharya, vice president of product development, JDA Software. Deschamps and Acharya will offer perspectives and strategies on using innovative pricing practices to achieve market differentiation and profitability.
Now in its 13th year, EyeforTravel's Travel Distribution Summit North America 2012 brings together leading global hotels, airlines, OTAs, GDS, cruises, destinations and travel technology companies from across North America for two days of best-practice strategies, cutting-edge trends and vigorous debate.
JDA Session Details: How to Increase Revenue with Rate Alone
JDA's Suresh Acharya will conduct a lunchtime workshop entitled Optimization Masterclass: Differentiating Yieldable and Priceable Revenue Management at 12:30 p.m. PDT on Thursday, Sept. 13. Acharya will explore how the emergence of advanced price elasticity models and readily available comp-set price shop data has driven the shift from a "yieldable" to a "priceable" approach.
Acharya will also participate in a revenue management panel entitled On The Other Hand: How to Increase Revenue by Rate Alone at 2:45 p.m. PDT on Thursday, Sept. 13. The panel will discuss how to get the right balance between competitive advantage and real profit increase, debate how to do this without impacting customer relations and retention, and take a closer look at group pricing and meeting space optimization for hotels, venues and destinations.
JDA Customer Session Details: The Clash of the Titans
Carlson Rezidor Hotel Group's Fred Deschamps will join other hospitality experts to address the industry's dominant challenges and outlook in a keynote panel session entitled Clash of the Titans at 11:00 a.m. PDT on Thursday, Sept. 13. Panelists will explore future disruptive technologies, innovative practices and trends that will shape the future of revenue management.
JDA is an official sponsor for EyeForTravel's Travel Distribution Summit North America 2012. Visit JDA at Booth #17. For more information on the event, click here.
Tweet this: .@JDASoftware and @CarlsonRezidor to present at the @eyefortravel Distribution Summit 2012. http://jda.com/eft12 #eftamerica
About JDA Software Group
JDA® Software Group, Inc. (NASDAQ: JDAS), The Supply Chain Company®, is the leading provider of innovative supply chain management, merchandising and pricing excellence solutions worldwide. JDA empowers more than 6,000 companies of all sizes to make optimal decisions that improve profitability and achieve real results in the manufacturing, wholesale distribution, transportation, retail and services industries. With an integrated solutions offering that spans the entire supply chain from materials to the consumer, JDA leverages the powerful heritage and knowledge capital of acquired market leaders including i2 Technologies®, Manugistics®, E3®, Intactix® and Arthur®. JDA's robust services offering, including complete solution lifecycle management via JDA Cloud Services, provides customers with leading-edge industry practices and supply chain expertise, lower total cost of ownership, long-term business value, and 24/7 functional and technical support. To learn more, visit jda.com or email info@jda.com.
Social Networks:
Web: jda.com
Blog: blog.jda.com
Twitter: twitter.com/JDASoftware
Facebook: facebook.com/JDASoftwareGroup
LinkedIn: linkedin.com/company/JDA-Software
"JDA" is a trademark or registered trademark of JDA Software Group, Inc. Any trade, product or service name referenced in this document using the name "JDA" is a trademark and/or property of JDA Software Group, Inc.
JDA Software Group, Inc.
14400 N. 87th Street
Scottsdale, AZ 85260