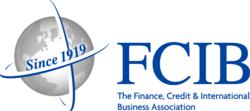 Columbia, MD (PRWEB) August 25, 2012
The Finance, Credit and International Business Association (FCIB) has announced U.S. Chamber of Commerce Senior Vice President Myron Brilliant as the keynote speaker at its upcoming 23rd Annual Global Conference in Philadelphia on November 11-13.
Brilliant, drawing from his unique involvement in senior-level international business affairs, coupled with his knowledge of existing trade agreements, will deliver his address titled "Increasing International Trade and Investment: A Zero Sum Game?"
With an increasingly complex global economy, and each of the major trading nations attempting to increase exports, attract direct investment and make strategic overseas investments, Brilliant will offer his insight into the future opportunities, risks and barriers facing the major trading nations as they pursue strategies designed to increase trade and investment (inbound and outbound).
Brilliant will headline an impressive lineup of sessions aimed at creating a "solution space" of expert speakers and practitioners of credit management and trade finance.
More information on FCIB's 23rd Annual Global Conference can be found at http://fcibglobal.com/2012-global-conf-program.html.
About FCIB
Established in 1919, FCIB is a division of and a wholly-owned subsidiary of the National Association of Credit Management and is internationally recognized as the premier association for executives in finance, credit and international business, providing critical export credit and collections insight, practical advice and intelligence to companies of all sizes. FCIB offers unique networking and educational opportunities, enhancing professional careers and improving company competitiveness and bottom line. FCIB has been a past recipient of the President's "E" Certificate for Export Service, the President's E Star Award for Export Service and, most recently, the U.S. Department of Commerce's Certificate of appreciation for its outstanding contributions to the publication and promotion of The Trade Finance Guide: A Quick Reference for U.S. Exporters for the further advancement of U.S. Exports.
About the National Association of Credit Management
NACM, headquartered in Columbia, Maryland, supports more than 15,000 business credit and financial professionals worldwide with premier industry services, tools and information. NACM and its network of affiliated associations are the leading resource for credit and financial management information, education, products and services designed to improve the management of business credit and accounts receivable. NACM's collective voice has influenced federal legislative policy results concerning commercial business and trade credit to our nation's policy makers for more than 100 years, and continues to play an active part in legislative issues pertaining to business credit and corporate bankruptcy. Its annual Credit Congress is the largest gathering of credit professionals in the world. Visit http://www.nacm.org for more information.
NACM has a wealth of member experts in the fields of business-to-business credit and law. Consider using NACM as a resource in the development of your next credit or finance story.
Source: Finance, Credit and International Business Association