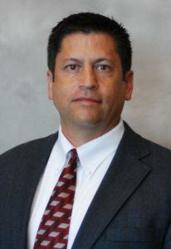 Richmond, VA (PRWEB) August 23, 2012
Williams Mullen is pleased to announce that technology leader Robert Webb has joined the law firm as Director of the Williams Mullen eDiscovery Center. The eDiscovery Center is part of the Firm's eDiscovery and Information Governance practice group.
Mr. Webb is a seasoned eDiscovery and information governance non-attorney professional with extensive hands-on experience in business development, information systems management and IT operations management related to electronic discovery, data processing, legal process management, legal investigations, regulatory compliance and information security.
Dana Isaacoff, Williams Mullen's Chief Information Officer, comments, "Our eDiscovery practice is strong and growing, and now Rob Webb's specific experience in the area of information governance will help us tune and refine our processes and our technology even further to better serve our clients. Rob brings a wonderful sense of energy and purpose, and I am delighted to be working with him."
Williams Mullen offers clients a fully in-house team of attorneys and technology professionals dedicated to electronic discovery, information governance and high technology issues. The team assists companies in mining documents to find answers quickly and efficiently and counsels clients on how to be more proactive in the monitoring and storage of data. The team is adept at working with clients' data through all phases of discovery – identification, preservation, collection, processing, review, analysis, production and presentation – which can help decrease the overall costs of eDiscovery.
The eDiscovery and Information Governance practice at Williams Mullen is chaired by attorneys Bennett Borden, Jay Brudz and Monica McCarroll. Ms. McCarroll states, "The eDiscovery & Information Governance team is excited to have Rob Webb join us as the new Director of the eDiscovery Center. He brings an impressive resume of experience in eDiscovery and information governance. Our practice group has experienced phenomenal growth this year, resulting in more services and positive outcomes for our clients. We are looking to Rob to help us continue to grow our practice and help meet the needs of our clients, while maintaining the highest standards of quality."
As Director of the eDiscovery Center, Mr. Webb will plan, manage, organize, coordinate and control the overall office operations for the Center and assist attorneys in meeting the eDiscovery and information governance needs of clients.
About Williams Mullen
Williams Mullen provides comprehensive legal and government relations services that help grow the business of our clients and the economy of our region across North Carolina, Virginia and Washington, D.C. As an AmLaw 200 firm, our attorneys and consultants strive to find the answers and solutions that help clients grow. Putting our clients' needs first has been the foundation of our approach since the firm was founded 103 years ago. Visit us at http://www.williamsmullen.com.