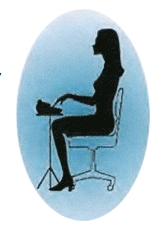 Students who participate in our Mock Test typically perform well at actual certification testing.
Baton Rouge, LA (PRWEB) August 28, 2012
Baton Rouge School of Court Reporting (BRSCR) has announced class cancellations for Tuesday, August 28, and Wednesday, August 29, 2012, due to the expected arrival of Tropical Storm Isaac in the greater Baton Rouge area sometime on Tuesday. A decision about closure on Thursday, August 30, will be made once the actual storm track is determined and conditions are assessed. BRSCR follows the East Baton Rouge Parish School System in regard to closures.
Updates are available on the BRSCR website, http://www.brscr.com, as long as the power stays on. A power outage could affect the school's web server, and contingencies are in place to bring the website back online as quickly as possible. Practice materials are available online for all programs, including court reporting, voice court reporting, CART/captioning, and scoping. Students are asked to be patient and to stay safe.
In addition to the Baton Rouge campus, which offers both local and online classes, BRSCR's sister campus, Professional Institute of Court Reporting (PICR) has been affected by the approaching storm. Classes at PICR are suspended through Wednesday, August 29, with a decision about Thursday to be determined based on conditions. PICR follows the closure policies of the Jefferson and Orleans Parish School Boards. PICR teaches onsite machine court reporting classes.