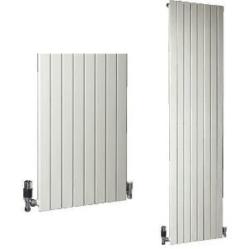 Products You Can Count On From People Who Care
(PRWEB UK) 24 August 2012
For a warm room without high electricity bills, there is no better way than the Radiators. Earlier, radiators look old-fashioned and boring. They were a low-down for a contemporary setting. However, there is good news for all those who avoided radiators, just for their look. CNM Online presents Designer Radiators that are great on looks and high on performance. Available in Standard or Oil-filled variant, Radiators are utilized for warming bathrooms, living rooms, or even showrooms and offices. Then there are dedicated towel radiators offering warm, dry, and fluffy towels post a hot shower. Towel radiators double up as bath-suit dryer, sweater dryer, and perfect for drying socks, premium lingerie, coats, which otherwise can be spoiled when put into regular dryers.
Designer Radiators by CNM Online do not oddly stand out in the living room. They add beauty to the room by blending with the interiors. These radiators are high on aesthetics and great on affordability. Be it white ones, or the newly introduced anthracite, or polished ones, these Reina Designer Radiators are also available in brushed steel and chrome models. Either curved or the simple straight ones, the variety of Apollo Designer Radiators at CNM Online will make visitors spoilt with choice. These designer radiators seem so elegant, that at first one will not believe that they can even heat a room.
With a wide variety of height, width, and output, these DQ Designer Radiators steal the charm of the room. For Victorian Style interiors, the site has a selected range of Quinn Designer Radiators in cast iron to match the decor. Other options are Italian style steel column radiators and even Convector ones in a single panel for presenting a minimalist style and look in the room. People who are worried thinking about traditional radiators, which not only stood odd in the room by occupying much space, should bid goodbye to this concern.
The select range of Prestige Designer Radiators by CNM Online is perfect even for smaller rooms. With vertical design, these radiators range from just 660mm to 2000mm. These not only save space but also do not attract negative attention of visitors by fitting perfectly in any room. People who are going for designer towel radiators can select from curved chrome shape, s-shaped, or round ones. More than an appliance, they look artwork at first look. These designer radiators make towel warming an elegant activity.
CNM Online offers a wide range of functional products for residential and commercial spaces. With more than 200,000 customers, the site has become one of the leading and largest suppliers offering affordable and efficient solutions in the form of products. A well-know shopping portal, CNM Online is offering unmatched customer service since 2004. Customers like the site for trustworthiness, reliability, and affordable solutions in its wide range of products.
For more information on Designer Radiators, visit http://www.cnmonline.co.uk