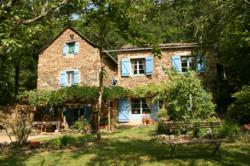 "Buyers have been waiting for the exchange rate to improve and now, with sterling at a four year high against the euro, buying conditions are very favourable," says Karen Tait, editor of French Property News
(PRWEB UK) 29 August 2012
The French Property Exhibition 5th – 7th October at Olympia is a complete one-stop shop for anyone considering buying a property in France.
The free seminar programme runs all day giving visitors invaluable information on all aspects of the buying process; from health and pensions to tax and mortgages. Visitors can view a wide range of properties for sale and meet property experts, as well as legal and financial advisors.
Many people dream about buying a place in France at some point, and experts consider France's property market to be strong and stable, so a safe place to invest. With the pound at a four year high against the euro, buying in France is even more affordable, so now is the time to learn more.
This is the perfect place to go for information and inspiration, and a great opportunity to talk to the experts face to face. With properties from just £100k, there are definitely some bargains to be had.
Charles Miller, of Charente Immobilier, who will be exhibiting at the show, says: "Property in Poitou-Charentes continues to provide excellent value for money – like elsewhere in France, there is a huge choice and variety of property for sale, which has had the effect of maintaining a buyer's market. With extremely reasonable prices, and many bargains to be had, it is a great time to buy in provincial France."
"British sellers are often willing to accept a sale price fixed in sterling, which removes much of the exchange rate uncertainty for both sides and French sellers have accepted that prices have fallen and are willing to negotiate accordingly. Over the past few months we have seen distinct signs of heightened market activity in the Charente. Where the British miss a bargain, the Belgians and French are quick to snap it up."
The French Property Exhibition is organised by Archant Lifestyle, leading publisher of magazines and websites about France – French Property News, Living France and France Magazine and http://www.francepropertyshop.com They have been running property exhibitions for over 20 years in the UK.