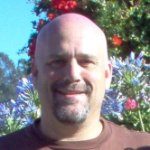 (PRWEB) August 27, 2012
Nova Mobile Systems, a rapidly growing leader in mobile computing, is pleased to announce the addition of John Pylant to its Mobile Solutions Sales team. John will serve as Vice President of International Sales. John joins Nova with over 22 years of industry related sales and business development experience including a heavy emphasis on vehicle tracking in more than 25 countries working with industries as diverse as the Oil and Gas Industry to Insurance and General Distribution Channels. John's previous experience in this space includes more than five years with Comtech Mobile Telecom and two of its subsidiaries. John also served as Business Development Director for GeoDecisions, an industry leading mapping and back engine supplier, currently tracking more than two million dollars in assets globally.
Most recently, John was the owner of GlobalTelematics, a full service AVL company supporting several Enterprise Level projects in Europe and the Middle East. Nova Mobility fully acquired GlobalTelematics as part of its strategic plan in maintaining a constant presence in markets globally.
To contact John or Nova regarding our products or services, please visit our website at http://www.novamobility.com or email John directly at jpylant(at)novamobility(dot)com
About Nova - Since 2008, Nova Mobile Systems, Inc. has been an innovator and integrator of mobile computing systems technologies. Covering both coasts from Charlotte, N.C. to Carlsbad, Calif., Nova is a true value-added reseller and integrator of technologies specializing in consolidation and mobile computing solutions integration, project management, software and services to supply it's customers with leading reliable technology solutions to meet the demands of multiple verticals industries with a full line of commercial and rugged computer technologies. The company focuses on the specific needs of it's customers, without limitations, through a complete understanding of the customers' mobile computing needs, and then combines reliable, stable, industry-leading solutions. Nova puts the reliability and value back in the VAR (Value Added Reseller). For more information, visit http://www.novamobility.com.