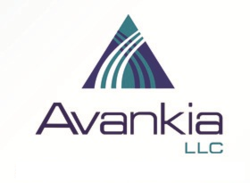 The result of Reena's unrelentless vision of building technological efficiencies is directly reflected in the success of both Avankia and its products TargetRecruit.net and DBSync.
Nashville, TN (PRWEB) August 23, 2012
Avankia LLC today announced that Reena Gupta, CEO, has been recognized by UBM Channel's CRN Magazine as one of the Women of the Channel in 2012. Honorees in CRN's 2012 Women of the Channel list have made a name for themselves as influential leaders within their own company, and the IT channel as a whole.
Executives on the list were selected by the editors of CRN Magazine based on nominations and applications from a field of vendor channel organizations, distributors and solution providers. Criteria for selection was based on the role each applicant played over the past year in driving revenue for their company and the steps they've taken to evangelize the importance of the IT channel.
Ms. Gupta, has been recognized numerous times as a leader in the technology industry and is an advocate of simplifying business and operational processes through the implementation of intuitive technology solutions. Reena is currently founder and CEO of Avankia LLC a cloud computing consulting, custom application development, and CRM Implementation firm headquartered in Nashville, Tennessee. Avankia products include TargetRecruit (http://www.targetrecruit.net), a single solution Applicant Tracking System and integrated CRM and DBSync (http://www.mydbsync.com) a database and application integration solution.
"Now in its 9th annual publication, CRN's 2012 "Women of the Channel" list honors female executives based on their accomplishments over the past year, and their dedication to driving the overall success of the IT Channel," said Kelley Damore, VP, Editorial Director, UBM Channel. This designation is especially important because it recognizes successful and influential women in the IT channel, which has long been considered a male-centric industry. I take great pride in honoring and congratulating these women for their contributions to the industry and their respective organizations."
"We are incredibly proud of Reena's accomplishments in the field of technology and the way in which she guides and empowers channel partners and clients to top level performance," said Heather Venesile, Avankia's Marketing Manager. "The result of Reena's unrelentless vision of building technological efficiencies is directly reflected in the success of both Avankia and its products TargetRecruit.net and DBSync.
Editorial coverage of the Women of the Channel will appear in the July 2012 issue of CRN Magazine. Expanded coverage and the full list will be featured online at http://www.CRN.com.
About Avankia LLC
Avankia LLC is a CRM consulting firm specializing in implementation, customization and application development. Avankia LLC is a global company uniquely positioned to implement the most scalable and efficient web-based Enterprise Solutions including TargetRecruit.net, DBSync and Healthcare CRM.
TargetRecruit is a leading provider of StaffingTechnology built on the Force.com platform providing a single solution Applicant Tracking System (ATS) and CRM specifically designed for the Staffing and Recruiting industry. TargetRecruit provides its clients one platform to run their business operations such as recruiting, marketing, sales, billing, accounting, timesheet tracking and approval processes. In addition, TargetRecruit provides further customizations and consulting services to fulfill their client's unique business requirements.
DBSync is the leading provider of application integration for the CRM, accounting and data integration markets. With easy to use and pre-built maps, and powerful Extract, Transform, and Load (ETL) capabilities, DBSync enables its users to easily link information between databases (such as MySQL, Microsoft SQL, Oracle), applications (QuickBooks, Salesforce, Microsoft, Intacct), and cloud applications. DBSync provides support, training, and consulting services for its integration solutions.
Avankia is headquartered in Nashville, Tennessee with offices in Sunnyvale California, Bangalore, India, Minsk, Belarus and Sydney, Australia
For more on Avankia, visit http://www.avankia.com or call 1-877-739-2818.
UBM Channel (http://www.ubmchannel.com)
UBM Channel is the premier provider of IT channel-focused events, media, research, consulting, and sales and marketing services. With more than 30 years of experience and engagement, UBM Channel has the unmatched channel expertise to execute integrated solutions for technology executives, managing partner recruitment, enablement and go-to-market strategy in order to accelerate technology sales. UBM Channel is a UBM company. To learn more about UBM Channel, visit us at http://www.ubmchannel.com. Follow us on Twitter at http://twitter.com/ubmchannel.
UBM plc (http://www.ubm.com)
UBM plc is a leading global business media company. We inform markets and bring the world's buyers and sellers together at events, online, in print and provide them with the information they need to do business successfully. We focus on serving professional commercial communities, from doctors to game developers, from journalists to jewellery traders, from farmers to pharmacists around the world. Our 6,000 staff in more than 30 countries are organised into specialist teams that serve these communities, helping them to do business and their markets to work effectively and efficiently.