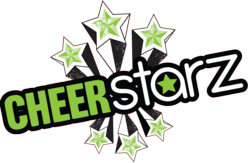 Elkridge, MD (PRWEB) August 24, 2012
Cheerstarz is the EPIC brand that allows everyone to shine. These regional fundraiser events are a great way to allow cheer and dance programs to host a competition and raise money for their teams. The host teams secure a location and the teammates to help work, and the EPIC staff handles the production, registration, and event management. Cheerstarz is expanding past Maryland this season into Virginia, West Virginia, Pennsylvania, Missouri, and Texas, with plans to go anywhere in the nation in 2013-2014. These events are fantastic, affordable competitions for rec, school, and smaller all star programs that want a place to feel like the awesome athletes that they are!
This season, Cheerstarz has announced its date for the brand new Cheerstarz Nationals, being held on April 13, 2013 at York College of Pennsylvania in York, PA. All teams are encouraged to attend, but those teams who attend and place 1st-3rd at a Cheerstarz fundraiser event during the 2012-2013 season will automatically receive a discount on registration fees for the nationals at the end of the season. This event will award jackets to national champions as well as offer many other great perks and prizes, so visit http://www.theepicbrands.com/cheerstarz for more information or to register!