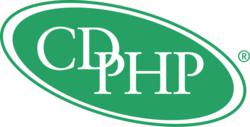 Albany, NY (PRWEB) August 23, 2012
Dozens of local residents are now more prepared for the future thanks to the CDPHP® Document Fair which was held today at Beltrone Living Center in Albany, NY.
The free event, held in conjunction with Colonie Senior Service Centers, Inc. (CSSC), gave participants the opportunity to meet with attorneys from nine area law firms to learn about the process of completing the important legal documents, such as health care proxies and living wills.
"The CDPHP Document Fair has given many people the peace of mind that their medical wishes will be followed," said John D. Bennett, MD, president and CEO, CDPHP. "We can't thank Colonie Senior Service Centers or the participating attorneys enough for helping to provide such vital information."
Attendee John J. Connor of Albany said he had been procrastinating about filling out a health care proxy and living will. "It was something I needed to get done," he said, noting that having everything one place was very helpful. "It's a great idea."
The participating attorneys were also pleased with the document fair. "Having this opportunity to provide such a great benefit has been a delight," said Mark D. Brody, ESQ. "This was a nice thing for CDPHP to offer." Brody also noted that the setting of Beltrone Living Center was the perfect place to hold such an event.
"Colonie Senior Service Centers is excited to have partnered with CDPHP and local attorneys for the document fair at the Beltrone Living Center. It's crucial that organizations work together to provide valuable resources to our community and the document fair is a perfect example of that collaboration," said Ed Neary, executive director, CSSC. "Having these critical documents in place is important at any age, and we're glad that we were able to help our seniors facilitate the completion of these documents"
About CDPHP®
Established in 1984, CDPHP is a physician-founded, member-focused and community-based not-for-profit health plan that offers high-quality affordable health insurance plans to members in 24 counties throughout New York. CDPHP is also on Facebook, Twitter, or LinkedIn.
###