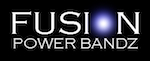 It is truly an honor for us to have our product presented at an international event held by the largest our in women's golf
Sherwood Park, Alberta (PRWEB) August 24, 2012
Fusion Power Bandz Canada has been taking the golf world by storm in 2012. To date golfers wearing the proprietary negative ion bracelets have been credited with multiple tournament wins and two course records.
"Fusion Power Bandz technology immediately helped me recover from an injury and play better golf," says Mike Belbin, Canadian professional golfer.
Success in the golf world has led to Fusion Power Bandz being offered as a featured product at the LPGA Canadian Women's Open.
"It is truly an honor for us to have our product presented at an international event held by the largest tour in women's golf," says Sue Cleary, President and CEO of Fusion Power Bandz Canda. She went on to say, "It has been amazing to watch golfers of all levels receive benefit from our product. We are excited about our future in the golf industry."
Fusion Power Bandz Canada is the Canadian division of Fusion Power Bandz LLC, based in the United States. Fusion Power Bandz is the maker of the popular Fusion and Fusion IONZ line of negative ion generating products.