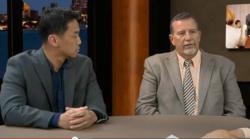 LED lighting can save the average city, school campus or business facility about 50%-70% of the lighting portion of an electrical bill.
Redlands, CA (PRWEB) August 27, 2012
LED lighting is the future of electrical lighting solutions, helping reduce energy use and associated costs. NECA (National Electrical Contractors Association) and Xeralux, a Silicon Valley based LED lighting company, have partnered up to bring affordable and sensible lighting solutions to cities, schools and businesses seeking to improve their energy savings.
David Shankle, Executive Director of the Southern Sierras Chapter of NECA said "LED lighting can save the average city, school campus or business facility about 50%-70% of the lighting portion of an electrical bill. That's a huge savings." In the past, many cities, education systems and even commercial facilities avoided LED lights because it meant having to completely replace and rewire the lighting fixtures. Plus, if you had hundreds of fixtures like a city or college campus, the cost was just too expensive. However, that has changed. Xeralux has developed a new retrofit product line for this emerging technology. The company produces retrofit kits which mean "all a city or business has to do is simply replace their existing incandescent lighting with an LED bulb and ballast replacement" not the whole light fixture.
Xeralux's Director, Strategic Accounts, Mike Ko, stated, "Our retrofit kits are half the cost of new lighting, they're energy efficient, and environmentally friendly and are approved for energy rebates by DLC." In fact, 31 of our products meet calculated rebate incentives out there, because the energy reduction they create is substantial and in turn assists energy providers. Xeralux is one of the only companies to have products on the DLC.
Shankle said, "One of the first things a city, school system or commercial campus should do is have an energy audit for benchmarking". NECA has been providing free no-obligation energy audits to business and organizations for the past year. Shankle also stated, "We go out and do a walkthrough of your building or facility, we look at your lighting, your mechanical systems, HVAC and we take a look at your gas and electricity bills. Then we do an analysis of your energy usage and make suggestions on how you can potentially lower your energy cost. And if you decide to move forward and need assistance in financing the changes, we can assist you in finding the right lender."
Ko stated, "In many cases, the monthly energy savings exceeds the monthly finance cost, providing the business or organization with a positive cash flow."
LED is the light of the future and a way to energy independence. NECA and Xeralux are working together and have already assisted 5,000 businesses and organizations.