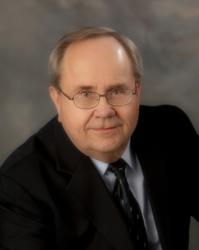 People experiencing severe impact from hepatitis C should determine their eligibility for Social Security Disability Insurance benefits and apply as soon as possible.
Belleville, Ill. (PRWEB) August 24, 2012
The Centers for Disease Control and Prevention (CDC) recently reported that more than 2 million U. S. baby boomers—people born between 1945 and 1965—are infected with hepatitis C. Allsup, a nationwide provider of Social Security Disability Insurance(SSDI) representation, joins the CDC in encouraging baby boomers to get tested for the disease, which can lead to serious health risks and severe disability.
Hepatitis C is a life-threatening liver disease that can cause cancer, according to the CDC. In the report, CDC researchers noted that liver cancer is the fastest-growing cause of cancer-related deaths and the leading cause of liver transplants in the U.S. The study reported that more than 15,000 Americans—mostly baby boomers—die each year from hepatitis C-related illnesses.
"In addition to liver cancer, an individual may develop a number of medical conditions secondary to the hepatitis C, including a mental disorder called hepatic encephalopathy, a worsening of the brain function that occurs when the liver is no longer able to remove toxic substances in the blood," said Ed Swierczek, Allsup senior claimant representative.
Hepatitis C can cause severe impairments and make it impossible to work. Another example is scarring of the liver that can lead to cirrhosis. People experiencing severe impact from hepatitis C should determine their eligibility for Social Security Disability Insurance benefits and apply as soon as possible.
"Waiting to apply may cause individuals to lose their earned benefits," Swierczek explained. "The Social Security Administration [SSA] only pays retroactive benefits for 12 months prior to the filing date. If a person is unable to work, applying for SSDI benefits is the first step to take to protect his or her financial standing."
SSDI is a federally mandated disability insurance program overseen by the SSA. SSDI provides monthly benefits to individuals who are under full retirement age (age 65 or older) and who can no longer work because of a terminal illness or a severe disability that is expected to last 12 months or longer. Individuals pay for the federal insurance program through FICA taxes while working.
The SSA has a medical listing for chronic liver disease, and a five-step evaluation process for determining that someone is disabled.
Someone may not have chronic liver disease, but still be determined disabled because of the consequences of hepatitis C. "They may be so limited in their functioning by hepatitis C due to fatigue, mental changes and other limitations imposed by the disease that the remaining ability to function makes it impossible to work," Swierczek explained.
CDC researchers estimate more than 800,000 people are infected with the virus and don't know it. Known as a "silent epidemic," hepatitis C can go undetected for many years. Early detection and treatment could save more than 120,000 lives.
The CDC study noted that one in 30 baby boomers might have been infected with the blood-borne virus during their teen years or as young adults after experimenting with intravenous drug use or high-risk sexual behavior. Hepatitis C also can be transmitted from mother-to-infant, unsafe medical practices and blood transfusions.
The virus can be controlled to reduce its effect on the liver, but there is no vaccine. The CDC said the best way to prevent hepatitis C is to avoid behaviors that can spread the disease.
To determine if you are eligible for Social Security disability benefits, call the Allsup Disability Evaluation Center at (800) 678-3276 for a free SSDI eligibility evaluation.
ABOUT ALLSUP
Allsup is a nationwide provider of Social Security disability, Medicare and Medicare Secondary Payer compliance services for individuals, employers and insurance carriers. Founded in 1984, Allsup employs more than 800 professionals who deliver specialized services supporting people with disabilities and seniors so they may lead lives that are as financially secure and as healthy as possible. The company is based in Belleville, Ill., near St. Louis. For more information, go to http://www.Allsup.com or visit Allsup on Facebook at http://www.facebook.com/Allsupinc.