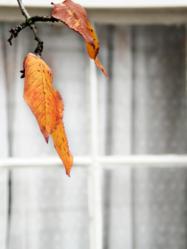 A lot of glass companies want you to believe replacing your windows is the only option.
Waco, Texas (PRWEB) August 24, 2012
According to the U.S. Department of Energy, winterizing home windows can save up to 10 percent on energy bills right away, and replacing those inefficient windows can save up to 25 percent.
Most heat escapes through gaps around windows. Failed sealant, gaps between the trim and the window, and bad window seals are the most likely culprits. With cracked caulk and missing sealant, a home becomes inefficient and may provide an entrance for bugs.
After finding the gaps, temporarily fix the leaks with caulk or weather stripping. For older windows that remain unopened, weather stripping can prevent leaks. (Hint: Be sure to measure the perimeter of the window and add at least 10 percent to account for overlap.)
For windows that open, do-it-yourselfers can replace the caulk themselves. Caulk does not completely seal the window, but it restricts air flow until the homeowner invests in a more permanent solution. After replacing the caulk, paint over it to complete the seal and protect the caulk. Caulking should be done annually.
"A lot of glass companies want you to believe replacing your windows is the only option," Glass Doctor of Southeast Wisconsin franchisee David Kozlowski said. "Glass Doctor also offers window repair, window replacement and resealing to help save you money."
Permanently fix drafts and increase home value with replacement windows. The most energy-efficient replacement window is the Insulated Glass (IG) Unit. IG Units are multiple-pane windows with insulating gas between the panes. Thanks to the added insulation, IG units reduce heat gain in the summer, and in the winter, reduce heat loss. Plus, the energy savings pay for the windows over time.
For homes already equipped with IG Units, check for condensation between the panes. The "foggy" look of the windows indicates an insulation problem. Full-service glass shops like Glass Doctor can repair or replace bad IG Units to restore your home's energy efficiency.