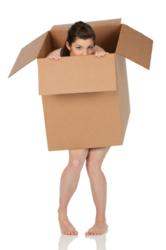 "As an entrepreneur, we're not just trying to sell products or services, we're trying to get our customers to buy-in to what we're all about."
(PRWEB) August 24, 2012
With the international news frenzy concerning themselves with Prince Harry's naked Vegas pictures, marketing expert and CEO of PredictableProfits.com, Charles Gaudet, says this is a good lesson for entrepreneurs. On August 23, 2012, Gaudet publicly stated on his website "…when you turn around and do something that's completely contrary to what people believe you're all about – you risk losing the buy-in and causing people to rethink what they already thought about you."
Like any business, the English Royalty try to uphold an image. The Royal are known to portray an image of honor, high class, proper behavior and etiquette. Prince Harry now challenges that notion.
Gaudet continues: "As an entrepreneur, we're not just trying to sell products or services, we're trying to get our customers to buy-in to what we're all about."
He provides such examples as:

Apple Computer wanting to get the buy-in from customers to believe they have cool, hip, innovative community of technology enthusiasts.
IBM Computer wants their customers to buy-in to the idea that they mean business and they are all about providing solutions for the business customer.
Wal-Mart wants their customers to buy-in from customers to believe they are all about saving them money.
"Before you go out and do something crazy, make sure you're clear about the image and idea you want your customers to believe about you and make every attempt to be aligned with their expectations so you don't disappoint them," says Gaudet.
For more information on how entrepreneurs can use marketing to maximize their profits and obtain a competitive edge, please visit http://www.PredictableProfits.com.
ABOUT CHARLES GAUDET:
Gaudet started his first business at age 4, and has been an entrepreneur ever since. Upon graduating from college, he founded a company nominated as "One of the Nation's Best Seed-Stage Companies" by Ernst & Young, subsequently selected by VentureOne. At 24, he founded a real estate development company. Abruptly finding himself in millions of dollars of debt, he systematically grew his first multi-million dollar business. Since that time, Gaudet has traveled much of the world studying from business, political, and social leaders studying entrepreneurial, marketing, and business excellence.
He is widely regarded as a marketing expert for consistently delivering windfalls of profits to his small business clientele, unveiling opportunities that have been previously under-utilized or have gone unnoticed.
He is the founder of PredictableProfits.com, the originator of the Predictable Profits (TM) methodology, the creator of the Predictable Profits Insiders' Club, and the author of the popular blog at http://www.PredictableProfits.com/blog.
ABOUT PREDICTABLE PROFITS:
Predictable Profits is a leading small business marketing company and a division of Managed Marketing, LLC. The company specializes in finding overlooked marketing opportunities commonly found in most small-to-medium sized businesses, and creates actionable marketing strategies for maximizing a company's profits by increasing both marketing productivity and leverage. You can read more about Predictable Profits by visiting the company's website at http://www.PredictableProfits.com.