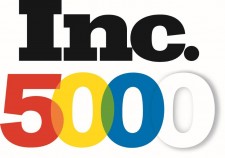 "It is an honor to be recognized, but our growth is strategic. We leverage trends, expertise, and technology so we can better serve our customers' needs," said Jim Williams, founder and CEO of Sunset Transportation.
St. Louis, MO (PRWEB) August 24, 2012
Sunset Transportation, a third-party logistics company (3PL), joins the Inc. 500|5000 list of America's fastest-growing private companies. A first-time honoree, the company was ranked No. 2412 overall and No. 55 within the Logistics & Transportation industry segment. The Inc. list spotlights entrepreneurial success and has included Zappos, Under Armour, Microsoft, Patagonia, Chobani yogurt, Levi Strauss and Facebook.
For Sunset, being honored in 2012 is a notable achievement, because it demonstrates that the company has thrived through three of the toughest economic years in decades.

The median growth rate of 2012 Inc. 500|5000 companies is 97 percent. Sunset Transportation's three-year growth exceeds the median at 102 percent.
The companies on this year's list report having created over 400,000 jobs in the past three years. Sunset has created more than 30 jobs, and the company has an employee growth of 213 percent. Sunset also has a popular agent program with satellite offices across the United States.
Sunset Transportation credits its rapid growth to its Logistics Profit Partnership™ approach, technology investments, and the expertise of its staff, both in-house and on its agent team. The company takes a big picture approach with customers: examining patterns, aligning carriers, and using its powerful custom technology applications to help customers make smarter, more profitable supply chain and logistics decisions.
"We are focused on helping our customers become more profitable, as well as improving their operations and efficiency. It is an honor to be recognized, but our growth is strategic. We leverage trends, expertise, and technology so we can better serve our customers' needs," said Jim Williams, founder and CEO of Sunset Transportation.
The company, headquartered in St. Louis, is expanding its business operations as it continues to fuel its growth in logistics, freight and parcel auditing, freight payment and transportation management system (TMS) technology. Sunset Transportation also recently moved into larger headquarters in St. Louis. Recent honors also include: Central Midwest Finalist in the Ernst & Young Entrepreneur of the Year awards the Boy Scouts' highest honor, the Silver Beaver Award, for Sunset's logistics coordination of Scouting for Food, America's Largest One-Day Food Drive.
Read more Sunset News
Access PDF version of release
Access MS Word version of release
Methodology
The 2012 Inc. 500|5000 is ranked according to percentage revenue growth when comparing 2008 to 2011. To qualify, companies must have been founded and generating revenue by March 31, 2008. They had to be U.S.-based, privately held, for profit, and independent—not subsidiaries or divisions of other companies—as of December 31, 2011. (Since then, a number of companies on the list have gone public or been acquired.) The minimum revenue required for 2008 is $100,000; the minimum for 2011 is $2 million. As always, Inc. reserves the right to decline applicants for subjective reasons.
About Sunset Transportation
Sunset Transportation, http://onthemove.sunsettrans.com, headquartered in St. Louis, is a leader in third party logistics (3PL), transportation outsourcing, freight and parcel auditing/payment through its division, Sunset Financial. With more than 20 years of experience, Sunset has expertise in truckload, less than truckload, international, freight audit and payment and supply chain solutions. Sunset helps companies save on transportation costs by enhancing processes and maximizing resources.
Connect with Sunset Transportation on:
Twitter: twitter.com/SunsetTrans
Facebook: facebook.com/sunsettransportation
Linkedin: linkedin.com/company/397217?trk=tyah
About Inc.
Founded in 1979 and acquired in 2005 by Mansueto Ventures, Inc. is the only major brand dedicated exclusively to owners and managers of growing private companies, with the aim to deliver real solutions for today's innovative company builders. Total monthly audience reach for the brand has grown significantly from 2,000,000 in 2010 to over 6,000,000 today.