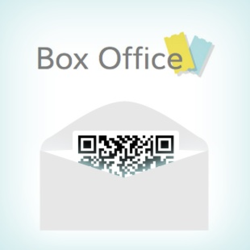 (PRWEB) August 24, 2012
In response to increasing demand & frustration within the charity event sector, online service provider for non-profits, frendo (http://www.frendo.com), in partnership with the UEnd:Poverty organization (http://www.UEnd.org), has announced the release of a streamlined event ticketing system which aims to remove complications and maximize profits for charity event planners.
The newly developed ticketing system, one of several key web-based services offered by frendo to non-profits, offers ultra-low transaction costs, enables tiered ticket sales - giving organizations the flexibility to sell various grades of event tickets, standard, VIP etc – and considerably streamlines box office check ins.
"Through our own research and feedback from our existing users, we became aware that, while ticket sales for events accounted for huge potential revenue for charitable organizations, the tools available to facilitate these types of activities, especially in an online environment, were not only cumbersome but often prohibitively expensive," says COO of frendo, Erika Racicot.
In addition to facilitating credit card payments, frendo ticketing offers an EFT or Interac style option where funds can be debited directly from a bank account. These transactions incur no processing fee enabling higher profit margins for the event itself.
Ticket purchasers using the new system receive an email with their ticket, a personalized greeting, event details and a code. The code, when scanned at the box office, directs to a customized box office page on frendo.com, where organizers can use a number of free scanning apps to run a sophisticated check in process. A counter on the box office page lets organizers easily tally attendance numbers on the fly and registration lists are captured and available through their frendo user account.
"We were thrilled to work so closely with UEnd when developing this new system. Through understanding their particular organisation's needs, we were, and continue to be, able to create tools that not only work well for them but also for a far wider range of social good organizations. These kinds of working relationships have enabled frendo to become a valuable and increasingly comprehensive resource for non-profits who want to make a serious mark online," says Erika.
About frendo
Frendo is the friendly online tools and resources service provider for non-profits. Providing fee-free payment options for non-profits to receive donations for their cause along with other services. Frendo acquired Broker Processing Services, Inc. in 2010, a company with seven years of experience in secure and reliable funds transfer. With offices in Calgary, AB, and Fairfield, CT frendo looks to be the new standard in online giving.