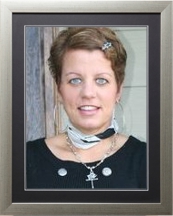 I hope to show others fighting this disease that life does go on after cancer and great things can be in store for them!
Maui, Hawaii (PRWEB) August 25, 2012
In honor of Breast Cancer Awareness month, Jennifer Varner plans to give a breast cancer survivor the opportunity to own their own turnkey Internet business. Jennifer, who is a three-year breast cancer survivor, "hopes to show others fighting this disease that life does go on after cancer and great things can be in store for them!"
Beginning September 29-October 31, 2012, Pure-Ecommerce.com will hold its "Second Annual Survive & Thrive Business Giveaway." Breast cancer survivors are invited to "like" Pure-Ecommerce.com's Facebook page. By doing so, they will automatically be entered to win one of Varner's turnkey businesses as well as 40 hours of full consulting and mentoring. The drawing will take place on November 1, 2012. The winner will be notified and will also be listed on pure-ecommerce.com, JenniferVarner.com and Pure-Ecommerce's Facebook page, http://www.facebook.com/#!/pureecommerce.
Surviving and thriving is something Pure-Ecommerce.com CEO Jennifer Varner knows a great deal about. Varner's husband, Jeff, was diagnosed with cancer just three weeks after their wedding. At only 29 years old, they were told by the doctors that Jeff had only a slim chance at life and that they would never have children. The Varners were devastated... but also determined. Miraculously while Jeff was undergoing treatment, Jennifer discovered she was pregnant. The young couple beat the cancer and soon thereafter welcomed their first child.
Three years ago, Varner found out she herself had invasive breast cancer after celebrating the 10th year of her husband being free from colon cancer. At the time she was three months pregnant and her greatest fear was for the health of her unborn child.
She chose to fight the cancer. This meant undergoing a mastectomy and enduring chemotherapy treatments. Her husband Jeff became a role model and her unborn child provided her the strength to withstand the arduous treatments. Fortunately, the baby was born healthy, and they are all grateful to be alive. The Varner's named their son Kilian which means small and mighty.
"Today my husband is cancer free! Today I am cancer free! Most importantly, my baby, Kilian, is perfect! He is a survivor too; he took that long hard journey with me. Through these events I have gained so much knowledge, wisdom and strength – more than I ever had, and more then I knew I could gain in a lifetime. I live every moment, every day like it's my last. But I know it's not, I plan on having an amazing future. I have overcome and thrived. Now it's my desire through the Survive and Thrive contest to give back to another survivor who has overcome and give them the possibility of an exciting, new future.
About Pure-Ecommerce.com:
Pure-Ecommerce builds complete ready to go ecommerce businesses. Once the client purchases the business, they work with them individually going over every aspect of setting up, running, and then growing an ecommerce business. All of the products loaded up onto the businesses are drop shipped so clients hold no inventory.
Pure-Ecommerce is now celebrating its fifth anniversary and has helped 450 people realize their dreams of owning their own business and working for themselves. Pure-Ecommerce was voted by Start Up Nation as one of the top 50 Women-Owned Businesses. It has also been featured in many top shelf magazines and websites including Entrepreneur.
###
For more information on Pure-Ecommerce and The Second Annual Survive & Thrive Business Giveaway, please visit http://www.pure-ecommerce.com. You can also find us on Facebook at http://www.facebook.com/#!/pureecommerce.