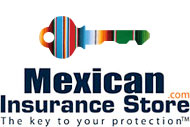 PERRIS, Calif. (PRWEB) August 24, 2012
Mexican Insurance Store, a leading online provider of Mexican insurance coverage, is stepping up its efforts to provide useful travel information to its customers. The company has long posted blogs and articles about buying Mexican insurance coverage on its main website. Lately, many customers have been requesting information about various new travel destinations in Mexico as well. "We've being asked more and more for specific information about Mexican vacation destinations," says Linden Gray, the president of Mexican Insurance Store. "With that in mind, we're going to regularly feature articles about the top places in some of the most popular destinations in the country."
In recent months, the company has been including posts about off-the-beaten-path destinations across Mexico. Although they have been received well, Mexican Insurance Store is being asked for information about more popular attractions. "A huge percentage of the people who buy insurance from us are visiting Mexico for the first time," says one employee. "Those folks usually want to know what the best, most popular places are. They aren't necessarily looking for offbeat destinations. This new series of articles aims to inform visitors about the top attractions, hotels and restaurants in some of the country's most popular tourist destinations."
To determine an area's most popular hotel, restaurant or attraction, Mexican Insurance Store will refer to popular websites like TripAdvisor. Such sites collect reviews from regular people and rank destinations accordingly. Although these sites aren't perfect, they offer the best array of information about a destination's overall popularity. "We don't just flat-out say, 'go here," says the employee. "We explain which types of travelers will enjoy the destination the most. For instance, some restaurants just aren't meant for families with small children. Some hotels are perfect for honeymooners. We take care to make note of such things."
Mexican Insurance Store plans to produce dozens of articles about popular hotels, attractions and restaurants in the upcoming weeks and months. The company is also open to suggestions from customers. "As always, our top goal is to give our customers the best experiences possible," says Gray. "If someone visits our blog and thinks they have a great idea for a topic, they should definitely let us know." Mexican Insurance Store will link to these posts through its Twitter and Facebook profiles, so customers can provide feedback in those places as well. "We're always open to suggestions!" says Gray.
About Mexican Insurance Store.com
Mexican Insurance Store is the largest provider of online Mexican Insurance coverage in South California's Inland Empire, the 3rd most populous metropolitan area in California. The company offers a variety of online policies to Canada and US travelers nationwide. Self-service policies are purchased and printed instantly by customers or created by the company at no additional charge and emailed or faxed to customers in minutes at no additional charge.
For additional information call 888 800 9988 from US or Canada or 001-881-800-9988 from Mexico or 951-657-4220 Direct.
Contact:
Mexican Insurance Store
service(at)mexicaninsurancestore(dot)com
3819 Saint Austell Way
Perris, CA 92571
Fax 626 638 3255