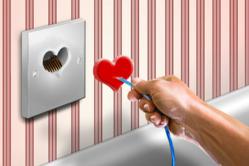 Most people simply aren't qualified to write their own online dating profile, as odd as that may sound.
Vancouver, British Columbia (PRWEB) August 23, 2012
Finding true love via online dating websites can be incredibly difficult – a fact well-known by men and women who have suffered through the process. As one of the most challenging steps in online dating is creating a compelling "profile" encompassing one's interests, habits, likes and dislikes, it seems almost incredible that no company has stepped in to fill the void with a professional service targeted at writing customized, high-quality online dating profiles. At least, until now.
Today online copywriting house Gravytrain announced the creation of just that – a service that allows a man or a woman who is frustrated with their lack of success in online dating to outsource the writing of their profile to a team of skilled professionals who will tackle making "you" appear at your very best to those potential dates who might be interested.
Finding Love Online is a Serious Uphill Battle
Is there a market full of individuals who need help writing a profile that is largely supposed to be about themselves and what they are looking for? The Gravytrain team certainly believes so. "I look at it this way," explains Erik MacKinnon, the firm's founder. "If you're newly looking for work, would you fill in your LinkedIn profile or re-do your resume in just a couple of minutes without carefully customizing it to the types of job you want to find? Probably not. It's the same for online dating. Most people simply aren't qualified to write their own online dating profile, as odd as that may sound."
MacKinnon explained that what many people fail to consider is that their online dating profile is meant to be a marketing piece which is intended to capture the attention of a specific demographic of men or women. "If you're a man who is looking for a 23 year-old woman who likes to drink, party and watch Jersey Shore in the evenings, your online dating profile should be vastly different than the same man who is looking for a 33 year-old woman who attends church, shuns television and is looking to start a family." Yet nearly all individuals simply type up whatever comes to mind when they join their dating website of choice, with many not bothering to touch up or expand on this data later – even in the face of lackluster results.
Gravytrain's Service Allows One's Profile to Do the Heavy Lifting
One might question whether men and women bother reading through online dating profiles at all, or if their decisions are largely governed by physical appearance and profile pictures. Interestingly, data shows that both men and women rely largely on dating profile text pieces as their primary decision maker after physical attractiveness has met certain minimum standards. MacKinnon confirmed that sentiment, stating that "In our research and testing, combined with research performed by OKCupid in 2010 and 2011, it was made clear that women tend to rate almost all men as less attractive as they actually are based on their pictures, but when interested they then rely on the man's written profile to make further judgments."
This is a stark contrast to the approach that men take, which MacKinnon indicates "…is obviously driven mostly by physical attractiveness. However, if a woman is less physically-attractive when compared to others in her age range on the same dating website she can easily make up ground by having a profile that is regarded as 'awesome!' by those quality matches who take the time to read it."
Men or women who have suffered with poor results in online dating for long enough can learn more about Gravytrain's professional online dating profile writing service at http://gravytrain.ca/online-dating-profiles/.
ABOUT GRAVYTRAIN
Gravytrain is a full-service content development and marketing shop that is built to fill the needs of small businesses, search engine optimization (SEO) firms and those who market themselves online. Offerings include website copywriting, blog writing, press releases, guest blog posts for SEO purposes, dating website profiles and more. Learn more about the web's greatest content team at http://gravytrain.ca.