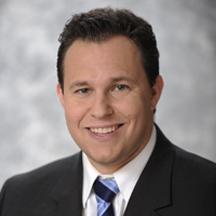 In the current economy, parents may need to modify their support payments. This is difficult to do without an attorney.
Orlando, FL (PRWEB) August 27, 2012
KEL Attorneys' family law practice leader Brandon Tyson will serve on the Florida Supreme Court Family Law Rules Committee effective immediately. Tyson, a senior attorney who has been with the KEL law firm in Orlando for two years, said he sought the appointment because of the importance of these issues to his clients.
Gwynne Young, president-elect of the Florida Bar, confirmed Tyson's appointment. The specific subcommittee on which Tyson will serve will recommend changes to the Motion for Contempt forms and Notices of Hearing The Committee will meet in Orlando on Sept. 21. Tyson will serve through June 30, 2015.
Tyson said the subcommittee was created in response to a decision by the U.S. Supreme Court -- Turner v. Rogers, 131 S. Ct. 2507, 180 L. Ed. 2d 452 (2011) [2011 BL 161240] -- holding that while an individual does not have a right to counsel in a civil contempt proceeding, they are provided with "substitute procedural safeguards." In this case, a father was incarcerated for not paying child support. Had the proper administrative safeguards been in place, he likely would have been able to demonstrate to the court that he could not afford his payments, thus avoiding incarceration.
"In the current economy, many parents may need to modify their support payments; and this is difficult to do without an attorney," Tyson said. "This committee will make sure that the court forms are easy to understand and complete, which is especially important to defendants who either choose to represent themselves or cannot afford an attorney."
Tyson earned his bachelor's degree in political science at the University of Central Florida and earned his law degree at the University of Florida, graduating with highest honors. His legal experience includes estate planning, elder law, litigation and appellate advocacy in addition to his family law practice.
About KEL Attorneys. Kaufman, Englett and Lynd, PLLC is a full-service, national law firm practicing in 20 states with offices in Orlando, Tampa and St. Petersburg, Fla. They are an established leader in the area of consumer legal services. KEL Attorneys offer free consultations and flat fees for legal services that include foreclosures, bankruptcies, family law, criminal and civil law. For more information, visit http://www.kelattorneys.com.