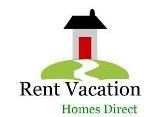 New Reservation System for Rent Vacation Homes Direct in Miami Florida
Miami,Florida (PRWEB) August 25, 2012
Rent Vacation Homes Direct dot com in Miami Florida has joined forces with Rent My Vacation Home.com and is now part of the reservation system and 83 websites located throughout every major vacation home city in the United States. This reservation system is one that has been put in place for the benefit of all vacation homeowners and vacationers.
Rent My Vacation Home dot com is a group of vacation homeowners who decided that they were paying way too much to list their homes with one large company who charge them thousands of dollars for levels and listings. Now free for 30 days and then only $16 a month vacation homeowners can list their home for rent and pass the savings on to the vacationers who normally save 20%.
The new reservation system That Rent My Vacation Home dot com is installing throughout the United States is a hotel style system that combines credit card and homeowners insurance with cancellation insurance into one neat package saving the homeowner and vacationer time. No longer does a vacationer have to search 83 sites or the homeowner have to change 83 calendars because now it's done with one click of the mouse on one form.
The website Rent Vacation Homes Direct dot com located in Miami with offices on the beach has a lot more to offer than just vacation homes. The site offers everything that a vacationer would need while on a vacation from transportation, where to eat, blogs to leave messages a on, the weather and everything else that vacationers might need to know on a vacation. Gone are the days where vacationers have to surf the net to figure out how to get there, where to go and what to do ,all of that is now done on one site and even includes golfing.
Vacationers next time traveling try Rent My Vacation Home.com 83 offices and websites in every major vacation city in the United States. Vacation Homeowners if you would like rentals there's no easier way than to list and take advantage of many opportunities including bidding.
Rent Vacation Homes Direct,
8306 MILLS DR,
Suite 178,
MIAMI Beach, FL. 33183,
United States 305-692-0127
http://rentvacationhomesdirect.com
Rent My Vacation Home.com is located at
20915 Quince Court
Callaway, MD 20620
1-800-699-7684
http://www.rentmyvacationhome.com
By "Jay Kalin"