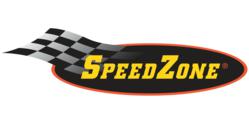 The Johnny Rockets concept is known for creating an entertaining dining experience with its choreographed dance routines performed by team members to select songs.
Dallas, TX (PRWEB) August 27, 2012
SpeedZone Dallas is adding something new to the raceway this summer-an all new Johnny Rockets diner. Johnny Rockets is home to The Original Hamburger and now guests can enjoy this classic all-American cuisine at the SpeedZone location in Dallas.
This Labor Day weekend SpeedZone Dallas will be celebrating the addition of the all-new Johnny Rockets by inviting guests to dress the part and learn the dance moves. The weekend long grand opening event will kick-off Friday, August 31 and run through Monday, September 3. Each guest that dresses in the 1950s diner theme will be entered to win great prizes. Drawing prizes include hotel stays, gift cards and more. The Johnny Rockets concept is known for creating an entertaining dining experience with its choreographed dance routines performed by team members to select songs. Guests can also dance to the jukebox oldies alongside Johnny Rockets' staff. For a limited time, each guest that orders a meal and drink at Johnny Rockets will also receive $5 in Speed Bucks to use towards SpeedZone games, go karts and golf.
With Johnny Rockets addition, guests can fill their appetite for speed and great American food all in the same place. Johnny Rockets at SpeedZone Dallas features an array of burgers made with fresh local produce and 100% fresh, never frozen all-natural beef. Each burger is seasoned to taste and made to order. It wouldn't be a classic diner experience without a hand-dipped shake-and Johnny Rockets' shakes are made with USDA certified premium vanilla ice cream, milk and real whipped cream. The restaurant at SpeedZone has all the Johnny Rockets favorites from juicy burgers, flavored fountain drinks, crisp fries and thick creamy shakes to salads, sandwiches and more.
Johnny Rockets at SpeedZone Dallas will also be one of the first locations with the newly updated restaurant look. It maintains all the iconic Johnny Rockets décor with a few modern twists. The new timeless, yet modern architecture showcases colorful neon signs; pop art-inspired decorative disks that showcase Johnny Rockets' signature Hamburgers, Fries and Shakes; two-toned red and ivory sleek vinyl upholstery; ceiling cove lights with chrome valances; spoke lighting with up-and-down shades; and recessed down lighting add visual interest and comfort.
Johnny Rockets will have an early closing at 5 pm on Friday, August 31. Visit SpeedZone.com for full park operating hours and more details.
About SpeedZone Dallas
SpeedZone Dallas is a twelve acre racing facility with five go-kart tracks, a looping coaster, two 18-hole miniature golf courses and over fifty video and redemption games. Get a full jolt of speed on the Slick Trax, Thunder Road Track and Top Eliminator. Lil' Thunder is newest addition to SpeedZone tracks and is perfect for younger guests. SpeedZone is open year round. Visit SpeedZone.com for information on pricing, promotions and group events.
About Johnny Rockets
The Johnny Rockets concept was founded on the belief that everyone deserves a place where they can escape from today's complicated world and experience the uncomplicated goodness of classic Americana. Johnny Rockets has about 300 corporate and franchise-owned restaurants in 30 states and 16 countries. Each year, Johnny Rockets serves 17 million Hamburgers, 11.3 million soda pops, 8.3 million Shakes and Malts, 8 million pounds of Fries, 2.1 million orders of Onion Rings and 815,000 gallons of ice cream.
About Palace Entertainment
Palace Entertainment owns and operates 40 theme parks, water parks and family entertainment centers nationwide, including Raging Waters, Kennywood, Idlewild and Story Land. The company entertains millions of guests annually and is one of the largest park operators in the US. For more information, visit palaceentertainment.com.