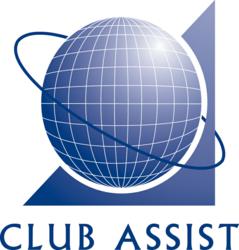 Melbourne, Australia (PRWEB) August 25, 2012
Club Assist was named the winner of a Bronze Stevie® Award in the Best New Product or Service of the Year category in The 9th Annual International Business Awards on 15 August 2012. The award-winning product, the lithium-powered mobile Electric Vehicle charger, is a clean, green, Level 2 EV charging solution for emergency roadside assistance.
The International Business Awards are the world's premier business awards program. All individuals and organizations worldwide are eligible to submit nominations – public and private, for-profit and non-profit, large and small. The 2012 IBAs received entries from more than 50 nations and territories.
Nicknamed the Stevies for the Greek word for "crowned," the awards will be presented to winners at a gala awards banquet at the Ritz-Carlton Hotel in Seoul, South Korea on 15 October.
More than 3,200 nominations from organizations of all sizes and in virtually every industry were submitted this year for consideration in a wide range of categories, including Most Innovative Company of the Year, Management Team of the Year, Best New Product or Service of the Year, Corporate Social Responsibility Program of the Year, and Executive of the Year, among others. Club Assist won in the Best New Product or Service of the Year category for Business-to-Business Products.
The lithium mobile EV charger, a second generation mobile EV charger, does not produce environmentally unfriendly emissions. The solution, developed by Club Assist engineers, is an innovation that offers quicker, smoother and quieter roadside battery charging assistance. It is the ultimate in flexibility and mobility. It can be operated in underground car parks, in hospital precincts and other noise sensitive areas. "We take great pride in providing solutions for our motoring club partners and this is a major step forward in reinforcing the reality that Electric Vehicles were not just cars of the future, but a viable alternative for many motorists, here and now, around the world," said Stuart Davies, CEO and Executive President of Club Assist. "We are honoured to be recognized for our innovative solution alongside so many impressive and talented organizations. I extend my congratulations to all the winners."
Stevie Award winners were selected by more than 300 executives worldwide who participated in the judging process this year.
"Entries to the IBAs grew substantially this year," said Michael Gallagher, president and founder of the Stevie Awards. "Despite slow economic conditions in much of the world, the quality of nominations was outstanding, demonstrating that there are many companies that are innovating and growing regardless. We're looking forward to celebrating this year's Gold, Silver and Bronze Stevie winners at our gala event in Seoul on 15 October."
Details about The International Business Awards and the lists of Stevie Award winners are available at http://www.StevieAwards.com/IBA.
About Club Assist
In 1991, Club Assist began in Melbourne, Australia, determined to provide Royal Automobile Club of Victoria (RACV) members with the best battery replacement service available. Since then, Club Assist has enjoyed exponential growth through their relentless drive to improve the service experience for stranded members of 68 motoring clubs worldwide.
Now majority owned by Australian motoring clubs, Club Assist continues to expand the development of new partnerships and the expansion of services with existing motoring club partners. With more than 500 staff members and 3,500 contracted service providers, Club Assist operates in Australia, New Zealand, North America and Europe. The organization's core business is the supply of automotive batteries, roadside assistance, automotive glass, alternators, starter motors, marketing programs and collateral and, training to motoring clubs around the globe.
About the Stevie Awards
Stevie Awards are conferred in four programs: The International Business Awards, The American Business Awards, the Stevie Awards for Women in Business, and the Stevie Awards for Sales & Customer Service. Honoring organizations of all types and sizes and the people behind them, the Stevies recognize outstanding performances in the workplace worldwide. Learn more about The Stevie Awards at http://www.StevieAwards.com.