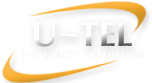 The Quality You Deserve
(PRWEB) August 25, 2012
International Calling has always been an expensive affair. There was a time when one had to book the call and wait for the connection for hours. Technology changed everything, now no need to wait for the connection to make international calls. People have the power to connect globally while sitting at their home, without any third party involvement and, these days it has become much simpler. With the help of cell phone,international calling is a piece of cake. The only difference is in the quality of the service provider. The competition is tough, but only few offers kind of a service that brings maximum satisfaction for the customers. But, who would have thought that international calling would now be possible at local rates. That is the magic of call forwarding. The call has to go local first and then forwarded to the international number. The service is the key point over here as a lot of customers' time could be wasted in unsuccessful call forwarding. And, these unsuccessful endeavours can lead to unnecessary wastage of money and time.
If chosen a quality service provider, the wastage could be brought down to zilch. But, it is general perception that quality comes with a price which is quite premium, making it impossible to afford for the masses. Well, people from Iran can now relax a bit. With Canada UTEL's unlimited call forwarding service, they can not only successfully forward call but can save a lot of money too. The offer is at minimal charges, i.e. just $19.95 per month and most importantly, it is unlimited. So no more counting minutes, seconds and hours on the call, just talk stress free. Stay better connected to people across border and not let the personal/professional life suffer.
Canada UTEL has always offered tailor made schemes for the customers so that they can not only take advantage of a quality service but also save their money, without compromising on anything. With Iran making it presence felt globally, Canada UTEL is now offering custom made schemes to the people from Iran, helping them stay connected in the best possible way at the cost as low as the local charges. For decreasing the stress on call forwarding task and increasing the effect of successful communication, Canada UTEL's offer comes handy at just 19.95$ per month for unlimited call forwarding. So, start call forwarding in true unlimited sense and bank on the offer. Save money and decrease stress.
About Us:
Canada U Tel is known for the best offers and services in the telecommunication industry. It delivers what it promises. Its strong customer database has helped gain popularity and it is under constant endeavour to provide the best service and bridge the communication gap across the globe.
http://www.irancalling.com/contact_us.html