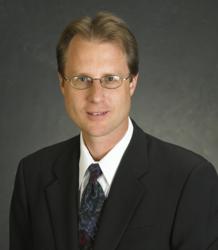 We believe that our GCA California Real Estate Fund gives investors a unique way to participate in the real estate market and effectively diversify their portfolios
Campbell, California (PRWEB) August 24, 2012
GCA Equity Partners, LLC (http://www.gcaequitypartners.com), today announced that it is participating in the MoneyShow at the Marriot Marquis hotel with a booth, virtual booth and a panel discussion on alternative investments. All show attendees are invited to attend the discussion, which will focus on how alternatives have the potential to reduce risk and increase returns for savvy investors.
Date: August 24th – 26th
Venue: San Francisco Marriott Marquis, 55 Fourth Street
Booth #: 415
Panel Discussion: August 25, 4:00 p.m. – 4:45 p.m., Discover a World of Opportunity—Alternatives for the Savvy Investor
Virtual Booth: http://www.moneyshow.com/eShow/san_francisco/moneyshow/
"The MoneyShow gives investors a chance to learn about a wide range of investment opportunities and we're excited to participate," said Fund Manager Charles Tralka. "We believe that our GCA California Real Estate Fund gives investors a unique way to participate in the real estate market and effectively diversify their portfolios."
The GCA California Real Estate Fund delivered an annualized net return to investors of 11.45% for its most recent reporting period ending June 30, 2012.
More information on the in-person event is available at the MoneyShow website at http://www.moneyshow.com/tradeshow/san_francisco/moneyShow/
Wondering what else GCA Equity Partners is up to? Stay up to date on Facebook and Twitter.
About GCA Equity Partners
The Fund, a California State registered offering, offers investors an 8% annual preferred rate, but targets total annualized investor returns in the low double digit range through its combined interest and shared appreciation (contingent interest) lending model. Investors must be California residents, meet certain income and/or net worth requirements, and limit their investment in the Fund to no more than 10% of their net worth as defined by the State of California. More information about GCA Equity Partners and the GCA California Real Estate Fund is available at http://www.gcaequitypartners.com/.