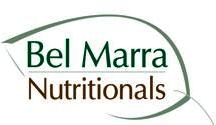 CEO of Bel Marra Health Jim Chiang continues the thought saying, "Sleep can be a valuable activity that can improve one's general health, including increasing the total amount of energy and improving one's daily activities."
Toronto, ON (PRWEB) August 29, 2012
Bel Marra Health, well known for offering high-quality, specially formulated vitamins and nutritional supplements, supports a recent study that shows how sleep problems are directly linked to a change in diet.
According to a recent medical report published in the journal Nutrition Research, sleep problems due to stress or mental health problems may also result in a change in diet. A reduction in the number of hours of sleep, or simply known as poor sleep quality, has long been considered as the main cause of difficulty in concentrating at work or at school and while operating motor vehicles and machines.
Sleep problems associated with stress and mental health issues have often been linked with poor calculations with machines, resulting in physical injuries and possibly, death. However, a recent medical report showed that aside from dysfunctional motor activities, sleep problems also influence food choices, thus affecting the amount of available energy that can be used by an individual on a daily basis.
The report explains that sleep problems due to stress or mental health issues is often associated with poor food choices, thus resulting in weight issues, including obesity. On the other hand, getting enough sleep has been associated with a more positive type of diet and the absence of stress and mental health issues.
The association between sleep problems and poor food choices has been observed in various age levels, thus suggesting that stress and mental health issues may occur at any point in one's life. People with sleep problems tend to eat food items that can give them that instant boost in energy, and unfortunately, these are also rich in either sugars or fats. Furthermore, individuals with sleep problems due to stress and mental health conditions tend to eat lower amounts of fruits and vegetables, which are good sources of vitamins, minerals, and fiber.
The recent medical report thus emphasizes that the simple act of getting enough sleep may help in boosting one's energy. Spokesperson for Bel Marra Health Dr. Victor Marchione says, "Sleeping for approximately eight hours each day may influence an individual's meal pattern, thus preventing a person from skipping meals. Getting enough sleep also prevents a person from experiencing food cravings, thus instilling the regular time for meals and the normal amount of food consumed at each meal." Individuals with sleep problems due to stress are often low in energy and thus, would binge on any particular food of their choice to feel energized.
Getting enough sleep also prevents a person from adopting a nocturnal habit, in which he or she is often awake all night. It is important to understand that being up all night is strongly associated with consuming snacks and other types of junk food. Upon waking up the next morning, these individuals are generally full from the junk food they consumed that past evening and thus would often skip eating breakfast. Regular consumption of snacks during the rest of the day to fill in the need for energy may thus actually result in poor energy stores.
CEO of Bel Marra Health Jim Chiang continues the thought saying, "Sleep can be a valuable activity that can improve one's general health, including increasing the total amount of energy and improving one's daily activities."
(SOURCE: "Science Direct", Diet promotes sleep duration and quality May 2012)
Bel Marra Health, the maker of Sleep Sure +Plus offers high-quality vitamins and nutritional supplements in formulations designed to address specific health concerns. All ingredients are backed with scientific evidence. Every product is tested for safety, quality, and purity at every stage of the manufacturing process. Furthermore, Bel Marra Health products are produced only in Health Canada approved facilities, going that extra mile to ensure our health conscious customers are getting top quality products. For more information on Bel Marra Health visit http://www.belmarrahealth.com or call 1-866-531-0466.
Bel Marra Health
100-7000 Pine Valley
Woodbridge, ON L4L 4Y8
pr(at)belmarrahealth(dot)com
866-531-0466
http://www.belmarrahealth.com