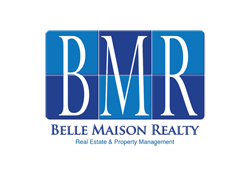 "We want our agents to succeed," said Nazaire. "In the current market climate, it's important that we provide motivation and key assets to our people in the field."
Garden City, NY (PRWEB) August 24, 2012
Agents may earn up to 100 percent of their commission in selected areas through the competitive new commission system. Under this model, agents in some areas are only required to pay a per-transaction fee of $350 and monthly administrative fees of $30. As an alternative, an agent can instead earn 70 percent of commissions with no transaction fee or administrative fees.
"Our goal is to get agents excited about selling again because a lot of people have lost their fire because of the current market conditions," said J. Roland Nazaire, President of Belle Maison Realty. "The intent of this restructured commission system is to give agents the option to pick a plan that best suits their needs. By doing this, we are strengthening our business through supporting our biggest assets—our agents."
Regardless of the commission structure they choose, agents will have the benefit of the full suite of Belle Maison Realty's services. These services include training to keep them up to date with all the latest real estate laws, access to a wide variety of leads and connections with several MLS systems in their respective states, as well as membership to a large number of foreclosure sites.
Belle Maison Realty's aggressive, competitive commission structure has been designed to address the volatility and weakness of the current real estate market, giving agents a chance to perform at peak levels.
"We want our agents to succeed," said Nazaire. "In the current market climate, it's important that we provide motivation and key assets to our people in the field."
Belle Maison Realty is a full-service real estate company serving the New York metropolitan area, metro Atlanta, Connecticut, Pennsylvania and Florida. Whether it's buying or selling a home, investing in the real estate market or building a career, the company is a leader. For more information, visit http://www.bellemaisonrealty.com.