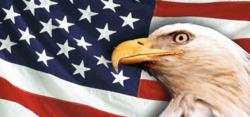 Unleashing sustainable innovation management solutions for some of the most respected businesses in the world.
(PRWEB) August 29, 2012
think has just started to make its unique license opportunity available here in the USA and this is already proving to be really popular. It is no surprise that think is now one of the worlds most respected innovation management companies.
Great Britain has an outstanding reputation for creativity, from the Beatles in the 60's to Damien Hurst today; Britain continues to be a center for innovation excellence. After all that's what the British do best. think has had some exceptional successes since it began in 2002 in Great Britain. Already in more than 6 different countries – their Global Head Office is based in the UK –the think team flies successful applicants to London for their initial training, all expenses paid.
Established by successful Irish businesswoman Tina Catling, think now has licensees - in Canada, Spain, Australia, and South Africa and now in the USA. All of them, unleashing sustainable innovation management solutions for some of the most respected businesses in the World. Catling has teamed up with Mark Davies – both are successful authors who co-wrote the best selling business book called think! - Their new second book - Making Waves is also a huge success. They are entrepreneurs, trainers, public speakers - often voted best international speakers – and they are both in huge demand speaking in Australia, New Zealand, Europe, Maldives, Dubai, India, Europe and throughout the USA.
They are true 'rainmakers' creating great personal wealth not only for themselves but also for their licensees and the clients they work with internationally. But they are not just passionate about profit and wealth generation, the unique and refreshing business model they have created ensures that 2.5% of all of turnover goes to charities all over the world.
They offer to give everyone who joins, a 'jump-start' – to set up in business under the think license – trading under the brand of think. That means starting sales and service on DAY 1. Most new companies can take months and spend thousands on marketing, designing services, sales processes, websites, training, IT, systems, IP and developing a team. With think all this is done before the start.

There's a business coach to help every week from the start, mentoring on the road to business success. Licensees will have experience working with teams of people and like to coach them.
think help licensees to get clients, keep clients, get results with clients, and build a business. They make sure there's REPEAT BUSINESS … build a loyal client base that pay in advance, and clients will get true value from what licensees do for them.
So what will licensees be doing to earn all this money? Licensees will unlock the potential in people to help them to bring innovative thinking into their organizations. Clients may want better services or products – they may want more customers or to keep the ones they already have –licensees can use the think tools and techniques to help them make more money or save money. think train licensees to give them new ways to look at their opportunities or problems. Licensees work like a business coach, working with their teams, running workshops, training, and consulting.
think will create all the marketing a licensees need – building an incredible website, create a personalized brochure, develop bespoke social media, design mailings and more – check out the 'is it right for me' on the website. think already have their first licensee in the USA –take the first step now, go to http://www.runmyownthink.com to find out more and see if this unique opportunity feels good.