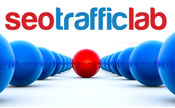 We have had a very successful partnership with the team at ITQ Solutions both in developing websites for our own e-Commerce businesses and in our joint project relationships as SEO Consultants
(PRWEB UK) 26 August 2012
Two industry firms are this month celebrating their eighth year in partnership over a wide variety of projects in the ecommerce industry and their strong business bonds look set to continue for the foreseeable future with continuing relationships on current joint projects and future new projects still in the pipeline and design phases.
ITQ Solutions are a highly successful Web Design team based in Cheshire who are e-Commerce specialists with a proven track record of over ten years in the industry as Actinic, SellerDeck, ePages and Magento Developers.
Bridget Loulié Founder and Managing Director of the firm had the following to say "One of the things we were always looking to satisfy for our Clients was good representation on the Search Engines, in the last eight years we have worked with SEO Traffic Lab. One of the reasons our Clients choose SEO Traffic Lab is that they are truly results driven and understand the importance of measuring ROI."
The two firms have also been celebrating another success for one their joint ventures recently after working on the development and continued support of a new site and both SEO and Social Media campaigns for Pet Fleas a highly successful pet products store who offer a comprehensive range of products for discerning pet lovers. "During a recent review, we have measured the results and our client has seen a 300% increase in natural search engine traffic and a 200% increase in revenue generated from that natural traffic. They have also witnessed a very successful campaign in the Social Media projects which has involved the creation and management of a popular page on Facebook by SEO Traffic Lab which now boasts just over 2000 fans and an increased level of referral traffic to the website as well" commented Bridget Loulié.
The eight year partnership has continued to see both businesses grow with SEO Traffic Lab recently announcing expansion of their sales team and taking on even more clients in the e-Commerce industry. The managing director of SEO Traffic Lab who specialise in e-Commerce SEO, Richard Hill had the following to say about the long term relationship with ITQ Solutions "We have had a very successful partnership with the team at ITQ Solutions both in developing websites for our own e-Commerce businesses and in our joint project relationships as SEO Consultants and providers for many of their clients."
The celebrations look set to continue throughout the year and well into the future as more and more projects are becoming collaborative for this exciting and dynamic pair.
SEO Traffic Lab is an SEO company based in Lincolnshire, dedicated to raising the online awareness, visibility and profitability of businesses through the use of new media. The company deliver SEO Services and Online Marketing that bring customers closer to your business, offering a bespoke service for every client covering Search Engine Optimisation, Pay Per Click, Social Media Management & Brand Reputation Management Services.