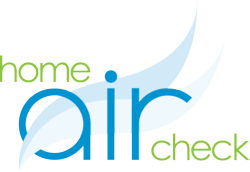 Be careful not to get a false sense of security from using lower-VOC concentration paints. Fumes from any paint, even water-based versions, are unhealthy to breathe.
Mt. Pleasant, Michigan (PRWEB) August 27, 2012
Home Air Check™, the leading indoor air quality testing solution for measuring hundreds of chemical pollutants in home air, announced today that it has published a new fact sheet on the definitions and characteristics of low-VOC and zero-VOC paints. The fact sheet is part of a new series of VOC (Volatile Organic Compound) fact sheets that discuss various topics associated with exposure to chemicals in the air. The fact sheet, which can be downloaded from the Home Air Check website, gives an explanation of the chemical components of paint (both oil-based and water-based paint), and discusses the concentrations of VOCs off-gassed from paint labeled as low-VOC and zero-VOC paint.
According to the publication, written by a senior chemist at Prism Analytical Technologies, an indoor air testing laboratory that developed the Home Air Check do-it-yourself indoor air quality testing kit, consumers should take note that just because a paint is labeled as "low-VOC" or "zero-VOC" it does not mean that the paint won't have an odor and won't emit potentially harmful chemical vapors. "Many consumers are now buying these low-VOC options for paint, and that is a very good thing because the paints of today are much less toxic than in previous years," said Lisa Robillard, Director of Marketing and Communications for Prism. "However, we would caution everyone about getting a false sense of security from using these lower-VOC concentration paints. Fumes from any paint, even water-based versions, are unhealthy to breathe. A large majority of the test results we see with Home Air Check have paint as a significant VOC source that is contaminating the overall air quality in the home."
Paint will continue to off-gas for many months, even when it is stored in the can. In addition, some paints labeled as having "healthier" lower VOC concentrations, still contain levels of formaldehyde, a known irritant and probable carcinogen. Therefore, it is prudent for anyone who has recently painted or is planning to paint the interior of his or her home to test the air quality. Robillard continued, "It is especially important to test the air in freshly-painted baby nurseries, children's bedrooms, and living areas for asthmatics and the elderly because these groups are much more susceptible to health effects from exposure to VOCs."
A Home Air Check indoor air quality test can detect harmful chemicals in the air and provide actionable information to locate and remove the sources of those chemicals, thereby improving the overall air quality in the home.
For more information on VOCs and home air quality, visit the Home Air Check website at http://www.homeaircheck.com.
About Home Air Check and Prism Analytical Technologies, Inc.
Home Air Check™, developed by Prism Analytical Technologies, is the first and only comprehensive home air test for determining total VOCs (Volatile Organic Compounds) and total level of actively growing mold. By monitoring the ambient (surrounding) air in the home, the inexpensive Home Air Check test allows home occupants to determine the levels of unhealthy organic compounds in the air and to detect the presence of "hidden mold" that could be growing behind walls or in carpeting. The Home Air Check test results indicate whether airborne chemical and mold levels in the home air are within a safe range and show the potential sources of the air contaminants.
Prism is a recognized leader in the development and deployment of ambient air testing methodologies for Fortune 100 companies and environmental consultants. Prism's science-based technologies and wide range of air testing support help clients solve indoor air quality, process control, industrial, and environmental challenges. Prism's industry-leading management and scientific teams are committed to supporting industrial and home-based customers with the best in affordable air testing technology, customer service, and support.