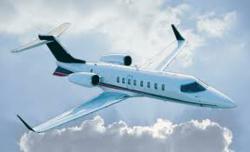 China is the market that we are looking to break into this year and next
London, UK (PRWEB) August 26, 2012
The management team at Private Jet Central have had a series of meetings recently with representatives of a leading Chinese hotel chain. Discussions have been taking place that would leave Private Jet Central ideally placed to benefit from the booming jet charter market in China. The deal would give members of the hotel brand access to Private Jet Central's fleet of jet both in China and in locations around the world.
China is one of the few markets where there is expected to be growth in the demand for private jets over the next few years. While the current market for charter jet services is already booming it is expected to grow tenfold over the next decade. Private Jet use in China has been increasing at a rapid rate over the last few years and really started to take off following the Beijing Olympics. The number of privately registered jets in mainland China has increased from 32 in 2008 to 132 in 2011. The increase has been attributed to an easing of restrictions on the use of airspace and the continuing boom of the Chinese economy with more than 1.1 million millionaire households in the nation.
The CEO of Private Jet Central Andy Hudson said "China is the market that we are looking to break into this year and next". He added "The region is a huge potential market and we are hopeful that a deal with our planned strategic partner in the Far East will be tied up soon".
Pleasure and business users who want to fly private jet from Bahrain to Beijing can book flights quickly and easily on the Private Jet Central website. With 24/7 access to dedicated flight consultants PJC offer a unique and personalised service to private jet users in the UK and the Middle East.
About Private Jet Central
Private Jet Central is a global jet charter company with offices in the United Kingdom, United States and the Middle East. Founded in 2001 they offer a range of jet charter services to business and pleasure users in the UK and Europe and the Middle East including private jet Kuwait to Cannes flights. With over 10 years' experience in the jet charter industry they are ideally placed to meet their client's requirements. More information on the full range of services offered by Private Jet Central is available from their website at http://www.privatejetcentral.com/ and also by contacting any of their offices by phone or via e-mail.