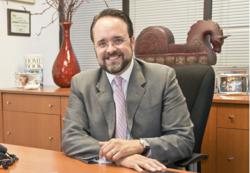 The New Home Market in South Florida is back!
Miami, FL (PRWEB) August 26, 2012
Our sui generis magazine features the best opportunities in new-construction properties in today's marketplace. Our selection will include Builders' inventory, close-outs and properties at pre-construction prices. It will also define the best time to buy during construction and how to take advantages of the best financing options available in the market. But what we consider to be the foremost benefit of all is our own experience to properly guide our clients through the complex maze of the new-construction world.
Ninety five percent of homebuyers initiate their property search on the Internet. This was the driving force for the development of our online magazine, known as New Home Magazine. We are also seeing that in South Florida, the international buyer is the dominant buying force in the marketplace, ninety percent of which, prefer new-construction properties. (Data reported by the National Association of Realtors).
Currently, despite the national drop in housing starts, South Florida's improving housing market has led to many new developments and increased alternatives for homeowners, and we felt this trend needed an outlet to explain in a comprehensive manner the many advantages of buying new construction in this area.
Floridians and other national arrivals are also taking the leap and buying new, as home shoppers in general, have found value in the new-construction market, which provides them more financing options than they had available during the few last years. And thanks to federal initiatives, home builders are now starting to offer their own mortgages. Since it's easier to qualify for a mortgage through the Developer's Finance Division, the appeal to purchase new construction is high, and many buyers feel that designing their home to suit their own taste, is more satisfying.
"We have been selling new-construction properties in this area for the last twenty years," says Emilio J. Cardenal, Broker/Executive Director of Interinvestments Realty. "Our close relationship with the most reputable Builders in the area will give our clients an edge in the marketplace."
"Our online magazine will present key concepts, like location, price range, size of homes, principal features and amenities, as well as, a detailed information of the neighborhood. Every property will be supported with photos, area maps and general important characteristics for the client to know," continues Cardenal.
"New Home Developments in South Florida are back, and through our online magazine we will be the conveyors of this opportunity to our clients," concludes Cardenal.
If you want to subscribe to our online magazine featuring new construction properties, receive more information regarding our extensive real estate tools, or if you are a Realtor and wish to join our organization, email us at: join(at)interinvestments(dot)com or call at (305) 220-1101.
Join the Revolution of Success! Participate! Affiliate with the Best!