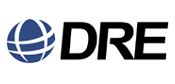 "All of us at DRE recognize that our presence on this list would not be possible without the business of our customers all over the world, and we are very grateful for their continued support."
-Kary Van Arsdale, Director of International Operations
Louisville, KY (PRWEB) August 24, 2012
DRE secured a spot on Inc. Magazine's 5000 list of the nation's fastest-growing private companies for the third straight year. The honor recognizes a year of record sales for the medical equipment distributer, which continues to expand in a challenging economic climate.
"When people do spend, they spend on necessities such as health care," Justin Jeffries, DRE marketing manager, said. "By offering professionally refurbished equipment, we allow health care professionals to get top-notch equipment and save money — they don't have to sacrifice quality to save."
For five years, Inc., a business magazine dedicated to owners and managers of growing private companies, has ranked the fastest-growing private companies in the United States. The Inc. 5000 list appears in the September issue of the magazine and is viewable online.
DRE has accumulated a string of accolades in recent years, a measure of its momentum since Business First of Louisville named the company one of the Top 25 fastest-growing Greater Louisville companies back-to-back in 2007 and 2008. Business First also named DRE a 2008 company of the year.
This success stems from an investment in people and resources as DRE plans to significantly expand its revenue in the coming years. The company has:

Expanded every department, adding sales personnel, accountants and biomeds; doubled the size of the marketing department; created an IT department; and added a Chief Finance Officer, John Dadds, whose specialty is helping businesses grow.
Upgraded its infrastructure, including a remodeling of its headquarters at 1800 Williamson Court in Louisville, and the addition of a satellite office on North Watterson Trail Boulevard.
Doubled the offerings for ORSupply.com, its online surgical supplies marketplace.
"Through the continual addition of talented employees, DRE is now better equipped than ever to deliver a high level of service to our customers, regardless of facility type, time zone or language spoken," Kary Van Arsdale, director of international operations, said.
DRE has clients in more than 100 countries. Van Arsdale said since 2010, there has been a significant increase in sales to customers in Africa, Southeast Asia and parts of South America.
"Specifically, annual sales in countries such as Nigeria, Indonesia, Venezuela and Ecuador have more than quadrupled," Van Arsdale said. "Additionally, we have begun to establish a significant presence in countries such as Zambia, Ethiopia, and Honduras where we had previously sold very little."
About DRE, Inc.
DRE is a premier medical and operating room equipment supplier. Since 1984, DRE has provided a combination of new and professionally refurbished or used medical equipment to industry professionals around the globe.