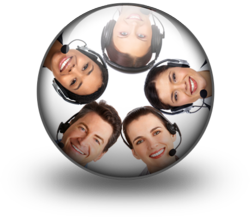 This was one of the nicest customer service reps that I have dealt with.
Denver, CO (PRWEB) August 25, 2012
Vehicle history report websites, such as VehicleHistory.com, provide used car buyers and sellers with background information regarding vehicles. While some websites may perform on the payment end of the consumer deal, they have a tendency to not provide a stable customer service department for their clients. This is not the case with VehicleHistory.com.
VehicleHistory.com provides their customers with 24/7 live chat and phone services so they can contact the company service reps anytime they need to. Many VehicleHistory.com customers appreciate this factor and have been letting the company know, in great detail, on their new review website VehicleHistoryReviews.com.
One VehicleHistory.com review from customer Kathy W. stated: "This was one of the nicest customer service reps that I have dealt with. There was no arguing, no harsh words or threats, [they] just did as I asked. Thanks so much for a good experience."
Another valuable VehicleHistory.com review from William S. read: "It was a pleasure talking with a professional who didn't waste our time, like some do, by trying to sell me all kinds of things I neither need nor want. Thanks again."
The VehicleHistory.com customer reviews show how much the company strives towards a no-hassle and stress-free experience. With over 1 million reports sold within the past year, VehicleHistory.com also realizes the potential for further growth in their vehicle history report services and will continue to provide the best possible customer service agents available.
About VehicleHistory.com:
VehicleHistory.com is a leader in the online vehicle history report services. VehicleHistory.com is most reliable way for customers to get background material about the cars they are interested in purchasing with one of the largest databases of used car information in the U.S. and Canada. To date, VehicleHistory.com has over 1 million vehicle history reports purchased from their online database. Contact VehicleHistory.com customer service 24/7 through live chat or by calling, toll free, 1 (855) 395-6395.