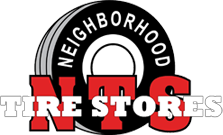 For online customers, NTS has a customer-friendly, streamlined website where buying tires is fast, easy and convenient
Syracuse, NY (PRWEB) August 24, 2012
Buying tires in the Syracuse area has never been easier. Neighborhood Tire Stores, a locally owned and operated network of independent tire dealers, is pleased to announce their recent drop in prices and the addition of free shipping. Customers shopping online can take advantage of streamlined search features, side-by-side comparison options, and printable coupons. NTS also has close, convenient locations in the Syracuse area with stocked inventories, friendly service teams, and expert car repairs and maintenance.
Neighborhood Tire Stores are local, independent tire dealers with a network in place to provide their customers with low prices on a huge inventory of tires. Because they are an independent tire source, NTS's service technicians are not bound to sell specific brands, but instead can offer the best tires for the customer's vehicle. With tire options from top name brands such as Michelin, BFGoodrich, Uniroyal, Dunlop, Goodyear, and Kelly, Neighborhood Tire Stores can offer lower prices and tire specials creating an unbeatable combination of affordability and quality.
For online customers, NTS has a customer-friendly, streamlined website where buying tires is fast, easy and convenient. Customers can shop for tires based on brand, special deals or price, as well as by vehicle make, model and year. The website also features a handy location finder, news and announcements, car care tips and tricks, maintenance information, as well as tools to request a quote or schedule an appointment at one of Neighborhood Tire Stores Syracuse area locations. With so many options and ways to save, NTS strives to be a leader in customer service and quality car care. For more information about current deals, pricing, or to schedule an appointment, check out http://buytiresatnts.com today!
About Neighborhood Tire Stores: Locally owned and operated, Neighborhood Tire Stores is one of the largest networks of independent tire stores serving the tires Syracuse area. Convenient and close, NTS provides top quality service as well as a huge inventory of tires to meet their customer's vehicle needs. With a service department that specializes in highly trained technicians providing unbeatable maintenance and repairs on wheel alignments, oil changes, brakes and more.
Neighborhood Tire Stores - Your Source for all Your Tire and Service Needs.
John's Auto Care, Inc.
2045 Milton Avenue
Syracuse, NY 13209
http://buytiresatnts.com was built and powered by Tire Company Solutions (TCS).
Tire Company Solutions, a Microsoft Certified Partner, develops and markets both off-the-shelf and custom tire software solutions, web applications, ecommerce platforms, and support and consulting services to tire companies across the US and Canada. TCS has built a product base, which continues to prove itself as a revenue increasing, business streamlining asset to any size tire business. TCS has tools unmatched in the industry, and customization within each of its products to cater to the way tire dealers and retreaders do business. TCS's home office is located outside Nashville, TN with a second location in Salt Lake City, UT.