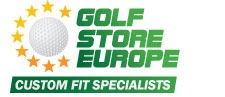 Ping has long been considered one of the finest names in golf
(PRWEB UK) 27 August 2012
A company representative states: "We are continually striving to bring our customers the very best in golfing equipment. While we have had Ping accessories in our shops for some time, we are just now bringing our full selection to our online customers.To us this represents a major opportunity to let our online customers have access to the very latest in gear from one of the top name brands in the world of golf, without the need to visit us in person."
Does this mean that customers will be able to log into their web site and order a complete set of Ping golf clubs? Keep in mind that it is not possible to order Ping golf clubs online and the golf pros in their retail stores would never recommend buying any golf clubs in this manner as there is no way to have them custom fitted. What they do have to say on the subject, is that no matter what brand of golf clubs their customers decide to buy, if they want to get the best possible fit, they need to stop into one of their retail outlets for fitting advice.
Ping has long been considered one of the finest names in golf and now that you can accessorize online directly from GolfStoreEurope at significant discounts, buyers can set themselves up with the very latest gear at bargain prices.
Experts at their retail stores say that the overall quality and attention to detail that has gone into making their line of accessories is no less than that which goes into making every putter, club or driver that Ping has to offer. This is the main reason that GolfStoreEurope has decided to offer their clientele access to the entire range of Ping gloves and golf accessories.
GolfStoreEurope is Europe's leading provider of specialist golf equipment. Based in Ireland and boasting stores up and down the country, the retailer also gives customers the opportunity to order an array of top golf accessories on the web – head over to golfstoreeurope.com and check out the ever-expanding range of products now available at the click of a button. The staff of the company emanates a clear passion for the sport and so is able to cater for both amateur and professional golfers alike.