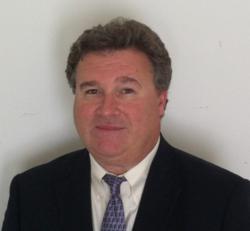 New City, N.Y. (PRWEB) August 26, 2012
Rand Commercial Services (RCS), an independent and leading commercial real estate brokerage in the Hudson Valley, announced today the addition of Steven Mindes to their sales team in the Central Valley office.
With 25 years' experience as a real estate appraiser and over 20 years of owning his own business in Florida, NY, Steven brings great expertise into the commercial real estate market.
"We are so pleased to have Steven as an addition to our Rand Commercial Services team," said Paul Adler, Vice President of Rand Commercial Services. "His breadth of experience and enthusiasm make him a great asset to the company."
As a resident of Orange, N.Y., Steve specializes in all areas of Orange County as well as Rockland County.
Steven Mindes can be reached at steven.mindes(at)randcommercial(dot)com
About Rand Commercial Services: Rand Commercial Services (RCS) is an independent, full-service commercial real estate brokerage that serves the Greater New York area. The firm specializes in repositioning and redeveloping properties to improve their returns in addition to assisting clients with more conventional sales and leasing. RCS has nearly 30 plus agents in Orange, Rockland and Westchester counties, and also serves New York City, northern New Jersey and Connecticut. The company's Web site is http://www.randcommercial.com.