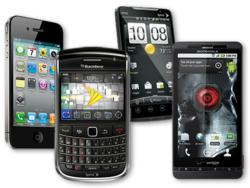 (PRWEB UK) 27 August 2012
Ofcom's decision to grant Everything Everywhere, the parent company of well-known brands Orange and T-Mobile a licence to use the 4G network means that we could soon be treated to superfast mobile internet, but what does it all mean?
In a recent survey by specialist gadget insurer Protect your bubble over 4000 people were asked about their preferred mobile phone features. There is clearly a strong desire for 4G wireless data as this come out top with 23% of people choosing it as their most wanted feature. It was closely followed by wireless charging and was 4 times more sought-after than voice command which came out as least desirable.
The first 4G signals will come into operation on in September, but that doesn't necessarily mean that consumers will be able to get their hands on ultra quick speeds from day one.
For a start, current mobile phones aren't compatible with the frequency at which 4G is being broadcast at, so it's likely that Orange and T-Mobile will first bring out mobile dongles for use with computers and tablets on the move.
Phones which are compatible are more likely to reach UK shores from 2013, a likely date for announcements being at Mobile World Congress in February.
There are already 4G compatible phones in other parts of the world. For instance, Australian phones are already operating on the same frequency (1800Mhz) that the UK 4G data will be broadcast on. Therefore it's entirely possible that if you really want to get your hands on the next big trend that you could import a phone from abroad.
Everything Everywhere will have a monopoly on 4G for a good few months. This is because they have a licence to run on the 1800MHz frequencies. Three has been granted the ability to buy some of this spectrum from Everything Everywhere though, so expect it to jump on board as soon as it can.
O2 and Vodafone meanwhile will have to wait until Ofcom auctions off the next parts of the spectrum, likely to be at 800MHz and 2.6GHz. This is not expected until 2013, giving Orange and T-Mobile a headstart on the other big networks.
One of the most anticipated mobile phone launches of this year is of course the Apple iPhone 5. A rumoured announcement date of September 13th comes just two days after the roll-out of 4G in the UK – therefore it's being heavily speculated that the new device will offer 4G support at 1800Mhz.
4G is likely to offer download speeds of up to 100Mbps, which could see films, music and photographs download in seconds and minutes, something which is likely to appeal to iPhone 5 users.
Should Apple decide not to launch separate versions of the iPhone 5, then, at least at first, Orange, T-Mobile and Three will technically have the exclusive right to offer the new device, with o2 and Vodafone playing catch up later next year.
Lastly, before getting too excited, it's worth remembering that 4G signal is not guaranteed to work in all areas of the country. If you live in a slightly remote area, be prepared to have to wait even longer.
If you decide to purchase the latest must-have Apple device, remember you will need iPhone 5 insurance. Protect Your Bubble is a specialist mobile phone insurance provider and can offer everything you need to keep your mind at ease.
Protect your bubble is an online gadget insurance provider, specialising in low-cost insurance cover for iPhones, cameras, tablets, laptops and more. Quotes can be obtained for your gadgets via the following URLs:
Mobile Phone Insurance: uk.protectyourbubble.com/gi-mobile-phone-insurance.html
iPhone Insurance: uk.protectyourbubble.com/ip-iphone-insurance.html
iPad Insurance: uk.protectyourbubble.com/ipad-insurance.html
Find Protect your bubble UK on the following social networks:
Facebook: facebook.com/ProtectYourBubble
Twitter: twitter.com/protectyrbubble
YouTube: youtube.com/protectyourbubble