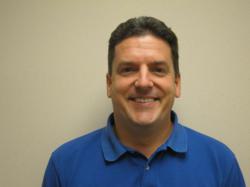 Mentor, OH. (PRWEB) August 28, 2012
Roll-Kraft is pleased to announce the promotion of Ron Tucker to the Outside Sales department. Mr. Tucker came to Roll-Kraft in 1988, and his experience within the company includes manufacturing, CNC Programmer, MasterCam Programming, Lean Manufacturing, Inside Sales, and now Outside Sales.
He will be able to leverage these years of experience and first-hand knowledge of Roll-Kraft's tooling and design processes while serving his customer base in the south and on the west coast of the United States. Customers in those areas will undoubtedly become acquainted with Ron. His years of experience will be of benefit to each customer, since he has first-hand knowledge of Roll-Kraft tooling and best design processes.
Roll-Kraft is a leading provider of services and tooling to the tube & pipe and roll forming industry. The well-earned "ISO 9001:2008 With Design" certification has identified Roll-Kraft as a reliable source of high quality products and programs to customers in more than fifty countries.
Roll-Kraft has its headquarters in Mentor, Ohio, and maintains other facilities in Frankfort, Illinois (Roll-Kraft Northern), and Ontario, Canada (Roll-Kraft Ltd.). The company phone number is (888) 953-9400 or (440) 205-3100, the fax number is (440) 205-3110, and the website is at roll-kraft.com. For easy and immediate contact with Roll-Kraft that transcends time zones and working hours, the website features Dr. Resolve. Simply complete and submit an on-line form and Roll-Kraft will contact you.