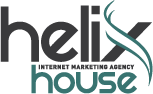 Our goal is to truly understand our clients' wants and goals, and create a campaign that best serves their bottom line, not ours.
(PRWEB) August 24, 2012
With their updated offerings in the paid search arena, Helix House, one of the nation's top internet marketing firms, has confirmed its new certification into the GCP network. Obtaining Google Partner status is no easy feat, and the team at Helix House is excited to be adding this certification to their long list of credentials. A long time Google Engage member and paid search advocate, Helix House has recently increased their paid search offerings to better serve their client base. "The team at Helix House believes that diverse online campaigns provide the best return on investment," states Helix House co-founder, Alona Rudnitsky. "Our paid search programs provide a wonderful extension to our organic search clients, and a great growth opportunity for companies across all spectrums."
Helix House provides organic and paid search offerings to clients throughout the world, and has recently seen a shift in consumer sentiment. "There used to be a stigma towards paid search, especially with clients that were immersed in their organic campaigns," adds Helix House managing partner, Michael Donato. "Through updated market data and metrics we have been able to show our clients, un-refutably, that a strong paid search campaign can not only bolster the conversion of an organic campaign, but truly stand on its own. We have always held to the belief that there is a time and place for each and every online service, and a strong firm should be continuously leading their consumers through the next steps." Michael continues, "No campaign is ever completed. There are always additional arenas our clients need to be entering if they wish to stay competitive."
These areas are not limited to paid search offerings alone. Along with their number one rankings for Search Engine Optimization and Social Media Management, Helix House has also been recognized for a myriad of other web based services. "We like to think of ourselves as a firm that truly can provide it all for our clients' online portfolios," states Alona, "and with services ranging from organic and paid search, to web development and even text message marketing, we truly feel that our clients gain the most benefit from working with a full scale firm." Helix House also provides ground up application development, email marketing, video production and many other web based services.
Michael offers, "Our goal is to truly understand our clients' wants and goals, and create a campaign that best serves their bottom line, not ours. This means having the facilities to provide the services our clients need at the highest levels of quality standards, while still retaining affordability." As you can imagine this is no easy task but, as their growth confirms, the team of over one-hundred at Helix House continuously strives to serve their clientele better than any other provider. "We firmly believe in growth and improvement, especially in an online market," finishes Michael, "and that never fails to reflect itself in the success of our clients' campaigns."