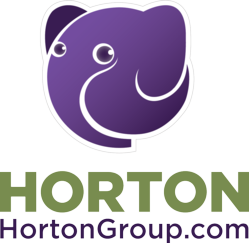 Nashville, Tenn. (PRWEB) August 24, 2012
While social media continues to play a large role in the development of marketing strategies, the Horton Group blog serves as a useful resource for business hoping to stay competitive. The most recent post to the Horton Group blog covers five important steps all business owners should focus on when setting up a Facebook business page. The Nashville online marketing company's blog maintains a high flow of informative content over trends and developments in various areas of online marketing including social media management, web development and e-commerce.
Facebook represents one of the most popular social media channels for consumers. Businesses should take care when setting up their Facebook profiles since it will be one of the main resources consumers use to gain insight on a brand or service. The Horton Group blog covers five simple steps on how to setup a Facebook business page. Each step is explained in detail, from making certain the correct page classification is selected to adding engaging content visitors will find useful. To read the full article visit the Horton Group blog.
As one of the largest social media communities, Facebook allows businesses to connect with a wide range of consumers. Horton Group works tirelessly to help business owners realize the importance of building an audience through social media outlets like Facebook. However, many businesses do not take the correct steps when implementing a strategy for social media marketing. It is difficult to recover from an ill-conceived social media plan. Horton Group suggests businesses take time to research social media tools, review how they can best be utilized and seek out information on how to set them up properly.
Creating and managing a social media page like Facebook takes time and effort. It is something that requires constant monitoring and fresh content. Social media stands as a cost-effective way to increase brand recognition and accrue more revenue. When properly executed a social media strategy can make the all the difference in a highly competitive online market. For businesses that may not have the resources, know-how or time to manage a social media plan Horton Group provides a solution.
About Horton Group
For more than 16 years Horton Group has been working with companies and organizations to increase brand recognition, grow customer base and build stronger revenue streams. Part of their mission is helping their clients cultivate powerful social media communities surrounded around products and services. Horton Group offers social media consultation services, management and custom built social networking websites. The full service advertising agency also offers website development and design, print design, media buying and more.
For additional information on Horton Group's social media and advertising services contact them at, 615-292-8642.