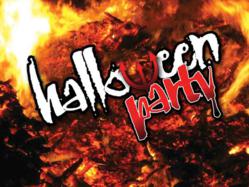 Halloween Party including Dinner, Dancing and Trick or Treating this October 31st'2012.
Las Vegas,Nevada (PRWEB) August 28, 2012
Via Brasil Steakhouse is encouraging guests to come dressed in full costumed attire and those that do will receive a complimentary Halloween Cocktail. As an added bonus their popular happy hour will be extended all night long for the Bar and Dining room crowd as well.
Not to leave anyone out Via brasil Steakhouse will be giving away treats at the door for kids and adults alike to enjoy and partake in the Halloween festivities. The popular Las Vegas Brazilian Steakhouse promises to be a Dining experience unlike any other you could receive this Halloween with a little Brazilian flare.
Come and celebrate this Halloween 2012 at the authentic Las Vegas Brazilian Churrascaria. For a great evening out or an adventure for the whole family Via Brasil Steakhouse is sure to have a little something for everyone.
A little bit about this famous holiday from Wikipedia article: "Halloween (a contraction of its original title All Hallows' Evening),[5] also known as Hallowe'en or All Hallows' Eve,[6] is a yearly holiday observed around the world on October 31, the eve before the Western Christian feast of All Hallows. According to some scholars, All Hallows' Evening initially incorporated traditions from pagan harvest festivals and festivals honoring the dead, particularly the Celtic Samhain;[6][7][8] other scholars maintain that the feast originated entirely independently of Samhain.[9]"
About Via Brasil Steakhouse:
Via Brasil Steakhouse is located at 1225 S. Fort Apache Road, on the southwest corner of Charleston Boulevard and Fort Apache Road. Open seven days a week, Via Brasil Steakhouse is open for Dinner service from 5pm Monday through Friday, 3pm Saturday and 4pm Sunday. Brunch is Served Sundays Only from 10:00am - 2pm. Reservations are encouraged. For reservations or more information, please call 702-804-1400 or visit http://www.viabrasilsteakhouse.com. Also follow us on Facebook and Twitter @viabrasilsteakh
Media Contact
Anna Lawrynowicz
702-804-1400
anna(at)viabrasilsteakhouse(dot)com