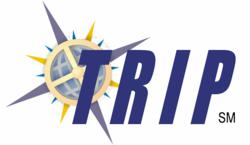 If your life depends on getting to the doctor, and you can't, that's pretty serious.
Riverside, CA (PRWEB) August 28, 2012
The announcement that the nationally known TRIP program of the Independent Living Partnership (ILP) has now surpassed 1.3 million volunteer assisted rides provided for special needs elderly and the disabled is impressive, says Richard Smith, General Manager of the California service for unserved older adults and people with disabilities. But, Smith says, "It is even more impressive when you remember that these rides were for people who had no other way, whatsoever, to get to doctors, get groceries, or do the other things most of us take for granted."
Nine years ago, Connie Salinger lost most of her right leg after a knee replacement went septic. Now, she could lose her left. Salinger depends on a friend to ferry her to three or four doctor's appointments a week because she no longer drives. As thanks, the 57-year-old former nurse passes on $50 for gas provided by the Independent Living Partnership.
Salinger had her right leg amputated above the knee after a replacement surgery turned septic. Now, her left knee is infected after another replacement surgery. Riding a bus won't work, she says, because routes are more rigid and drivers cannot respond quickly to a last-minute appointment like an emergency blood draw at a hospital. And the public access vans, which advertise "on-demand curb-to-curb paratransit service," can't wait out an appointment.
According to Aging and Transportation Consultant and ILP Board Member, Lori Cohen, MPA, "TRIP provides needed transportation for severely disabled, very fragile people who would otherwise be unserved and living precariously." She says, "If your life depends on getting to the doctor, and you can't, that's pretty serious."
If the story ended there, it would be a good one, but there is more. TRIP rides are free to its low income riders and only costs ILP about $6 per ride, which Smith says, compares very favorably with paratransit rides that cost $25 or more per ride to provide.
Plus TRIP riders are not constrained by the typical drawbacks of publically provided paratransit services. Paratransit services are limited to within three-fourths of a mile of a bus route and it is only economically feasible for buses to operate in more densely populated areas. Taxi voucher programs and other special van services are also limited to areas where larger numbers of people live. This means that many people in our country are simply not served by the public systems, according to Smith.
Michael Carbine, President of ILP, says that the people TRIP serves are among most difficult people to provide with transportation service. According to Carbine, "These people have a wide range of medical issues, with a high incidence of stroke, mental health problems, COPD, crippling arthritis, the complications of diabetes, and obesity, plus cancer, Cerebral Palsy and Multiple Sclerosis." Carbine says that many have multiple medical issues, and require an average of 4.75 medical and hospital visits per month.
TRIP is more flexible than other services to accommodate the reduced physical capabilities of its riders. TRIP is available to riders twenty-four hours every day. Smith says TRIP travel can be facilitated between cities, areas, counties and even across state lines if necessary, making it an ideal, low-cost community solution when getting people to more distant services is required.
According to ILP Board Member Christopher Mitchell, and former Chief Financial Officer for a public transit agency, "The unique and innovative design of TRIP that our organization has created is what makes the service so cost effective and efficient in the delivery of transportation to people who are the most difficult and costly to serve."
TRIP was created in 1993 using a marketing approach. Riverside County's Regional Planning Organization and the Area Office on Aging asked older adults what they wanted in a transportation service and then designed the program based on their preferences. Informants said they wanted personal vehicles to be used, they wanted the service to be free, they wanted the service to be available 24 hours a day every day, they did not want to have schedule rides in advance, and they wanted to be able to travel between cities without transfer or inconvenience. Volunteer escort-drivers make each trip with their rider, assisting them as necessary and required, and receive mileage reimbursements to help pay for gas.
According to Smith, "What makes TRIP different from other volunteer driver programs, and also makes the service so efficient, is the philosophy and belief that older adults can be self-reliant when given the tools that are needed." Unlike most other volunteer driver programs across the United States, TRIP assists riders to recruit their own volunteer drivers, and asks riders and their volunteers to schedule needed trips as mutually convenient. Smith says that shifting organizational volunteer recruitment and ride scheduling to the end-user saves money and improves service convenience. He says it is more accurate to call TRIP a "self-directed, mileage reimbursement, transportation service that empowers its riders" than to group TRIP with other "volunteer driver" programs.
The Independent Living Partnership is committed to assisting others start and operate successful services that mirror TRIP Riverside and many other organizations and agencies across the United States are beginning or are already operating services that are based on the TRIP model. TRIP now operates a national training center at its Riverside office for organizations wanting to operate a TRIP program.
On the last Thursday of each month, a free TRIP Conversations tele-conference is hosted by ILP. Participants include the management of TRIP programs around the country that are already operating as well as planners who are working at starting their own programs. To register to participate in TRIP Conversations, visit http://www.triptrans.org.
The ILP Board of Directors includes Michael E. Carbine, President, Palm Springs; Alain Jourdier; Christopher Mitchell, CPA, Treasurer, Director of Finance, Canyon Lake; founding member Margaret J. Bershas; Edward Bowen, COO, Ed's Coins; Lori Cohen, MPA, Aging and Transportation Consultant; Lynn Daucher, former Director, California Department of Aging and Assemblywoman; Moira Fordyce, Moira Fordyce MD, MB ChB, FRCPE, AGSF, Geriatrician; Richard Smith, MBA, ILP Executive Director; and Cheryl Svensson, MSG, PhD, Gerontologist.
The TRIP Program in Riverside County California is sponsored by the nonprofit Independent Living Partnership.