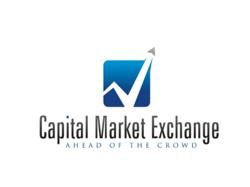 Boston, MA (PRWEB) August 27, 2012
Capital Market Exchange monitors emerging risks across industry sectors for investment grade bonds. With the European crisis in news again, several reports indicate tepid demand among investors for bonds of companies domiciled in peripheral countries.
Since, mid-April when European bond market was at its worst, Capital Market Exchange's analytics has been rigorously testing factors most thought to influence the investment grade corporate bond spreads to identify overlooked opportunities.
While concerns about Europe are justified, Capital Market Exchange analytics point to mispriced openings for investors especially in the non-financial sector. Based on its analysis of current investor views, Exploration & Production investment grade bonds were found to be cheap while rich bonds appeared most frequently in Consumer and Services.
About Capital Market Exchange
Capital Market Exchange provides leading institutional asset managers a structured approach to identify investment opportunities in the global Fixed Income investment grade marketplace. Capital Market Exchange quantifies factors driving current bond spreads and generates a common reference point for price calculations from the market consensus. The firm's analytics provide Portfolio Managers and Credit Research teams a view on emerging credit risks, enabling better forward-looking investment analysis and decisions.