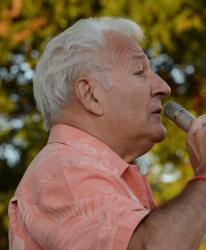 Sunny Isles Beach, FL (PRWEB) August 26, 2012
The City of Sunny Isles Beach will host an amateur talent competition Saturday, September 15, 2012. This event will take place at Heritage Park (19200 Collins Avenue), from 7pm – 9pm. This event will encourage young and old alike to show-off skills in magic, singing, dancing or any unique talent they may have. Come out with friends, family, and neighbors, to enjoy an evening of community entertainment, as ocean breezes cool down the summer heat. This will be the Sunny Isles Beach version of America's Got Talent ®/©.
This First Annual SIB Talent Show will be filled with singers, dancers and other unique entertainment. Talents must pre-register by 5pm, on August 31st, in order to be considered for participation. The free event will be open to the public, and will include food available for purchase. The participants will be divided into categories by genre and age, graded by a select panel of judges, and the winners of each category will be announced at the end of the evening, to receive special prizes.
Parking for this event will be available at the Heritage Park parking garage, as well as under the William Lehman Causeway. For registration or event information, please contact the Cultural & Community Services Department at 305.792.1706.