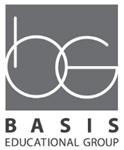 Tucson, AZ (PRWEB) August 26, 2012
BASIS Educational Group (BEG), the education management organization that operates nine charter schools in Arizona and the District of Columbia, announces plans to expand its operational reach into the private sector with the appointment of Paul Melnychuck as Director of the BASIS Independent Schools Division. Paul will leverage BEG's national reputation for building America's top ranked schools to create tuition-based independent schools in those areas outside of Arizona where it will be faster to identify, fund and build BASIS schools than the charter-based, public approach.
"Paul brings to BASIS many years of experience and success in leading start-up efforts from conception to execution, within large-scale corporate and venture-backed environments," comments Michael Block, Co-Founder & Co-CEO BASIS Educational Group. "We're delighted that Paul moved his family from the San Francisco Bay area to Arizona so that his children could attend BASIS Tucson. Our schools compete with the best schools in the world, yet there are only a few cities where we can operate using public funds. If we are going to reverse the last 40 years of decline in American K-12 educational performance then we must dramatically expand to scale using a competing operating model. We believe that serving the country with a massive number of moderately priced BASIS schools will demonstrate the demand for American schools with international standards. This overwhelming demand coupled with results will revolutionize the American education system."
"To lead the expansion effort of BASIS independent schools is an exciting opportunity that extends, in what began as a personal family decision, to a new professional direction for myself," said Melnychuck. "This time last year, we picked up our entire family and moved to Tucson so that my children could get a BASIS education. Now I'll be able to bring a BASIS school to any community across the country, and eventually the world, where there is a desire for the highest levels of academic rigor and innovation."
Prior to joining BASIS, Paul worked as a silicon valley-based management consultant, and is a former senior executive of Eastman Kodak, Philips Electronics, Avid Technologies, and Liquid Audio. He was also a creative executive and co-founder of a publishing, music and arts incubator. Paul earned a Bachelor of Science in Chemistry and a Master of Science in Imaging Science from Rochester Institute of Technology in addition to a Master of Science in Electrical Engineering from National Technological University. Paul holds seven patents in the area of digital image processing and was named the 2003 Distinguished Alumnus of the Year, College of Science, at Rochester Institute of Technology.
BASIS will continue their commitment and focus on the development and operation of BASIS charter schools in areas where they can operate.
###
BASIS Educational Group is an education management organization committed to transforming American education and elevating academic achievement to internationally competitive levels among all students, regardless of geographic location, economic background, culture or ethnicity. The Group provides education management services to the schools operated by BASIS School, Inc. and BDC, Inc.
BASIS School, Inc. is a 501(c)(3) non-profit education organization that holds charters for BASIS Chandler (2011), BASIS Flagstaff (2011), BASIS Oro Valley (2010), BASIS Peoria (2011), BASIS Phoenix (2012), BASIS Scottsdale (2003) and BASIS Tucson (1998), and BASIS Tucson North (2012). BASIS Tucson is ranked among America's Best High Schools by Newsweek, U.S. News & World Report, and The Washington Post, and was featured in the 2009 documentary "2 Million Minutes: The 21st Century Solution."
BDC, Inc. is a 501(c)(3) non-profit education organization that holds the charter for BASIS DC (2012).
© 2012 BASIS Educational Group, Inc. All rights reserved.