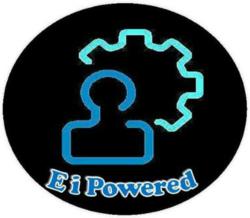 "I cannot recall a place where so much real life knowledge has been shared..."- Stephen J. Blakesley
Houston Tx (PRWEB) August 28, 2012
Spirtual Guru, Deepak Chopra, Dan Janal-Marketing and Public Relations Expert, and Stephen J. Blakesley-Business Success Coach team up with others to share information leading to a stronger self-images, larger networks and increased profits. As a co-author of the book Ready, Aim, Captivate, Blakesley says, "it was truly a thrillig experience to be a part of such a broad range of knowledge sharing."
The book, Ready, Aim, Captivate will be available to the public October 1, 2012. If you are concerned with business and/or personal performance this will likely be a a reference you will turn to frequently.
Stephen Blakesley, serial entrepreneur and business coach says, "Over the last fifteen years, I cannot recall a place where so much real-life business knowlege has been shared, by people who have actually been there and done that." He goes on to say, "so many business books today are either theory or advertisements, but Ready, Aim, Captivate hits the sweet spot of so many business and personal needs few earlystage, entrepreneurs can do without it."