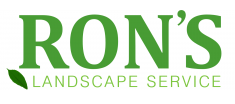 Now that I've finished my career, I plan to pursue my first love; that of landscaping and landscape maintenance. --- Ron Graves, Ron's Landscape Business
Bloomington, Illinois (PRWEB) August 25, 2012
Bloomington landscaping resident Ron Graves returned from Vietnam in 1969 after serving two years in the Marines Corps. Following his military service, Ron studied business at Southern Illinois University and enjoyed a successful career at the Illinois Farm Bureau. While growing up, Ron worked for his family's nursery; his initial fascination with plants was nurtured by working on lawns for friends, relatives, and rental properties. Recently retired, Ron embraced his first love by establishing his own landscape business.
Appropriately named, "Ron's Landscape Business", Ron keeps up to date on plant material, landscape designs, fertilizers, insecticides, pesticides, and other areas of expertise within the nursery, landscape, and lawn maintenance field.
In addition to yard maintenance and enhancements, Ron is the yard expert. He helps landscaping Bloomington, Illinois residents by offering crucial tips for mid-western drought sufferers to keep their plants alive and their yard looking fresh. Specifically, Ron advises how much water to give trees and shrubs and suggests the use of "gator bags", plastic water-filled vessels designed to keep younger plants moist and healthy.
For a list of Ron Graves' Landscaping Services and blog advice, call him at (309) 838-4835 or visit his website at http://www.ronslandscapeservice.com.